Safety and compliance
Platform interactivity
Determine different workflows, defining past, to-do and future tasks for each one. Include interactive questions and guarantee feedback.
Visual proofs
Require visual proofs such as photos or videos, from your employees, and ensure that operations are being performed at the right time and place.
Real-time feedback
Ensure that all employees have space to report issues and difficulties in order to continuously improve processes.
Visual data
Reduce human error by ensuring that a variety of global support tools are available. Improve the quality of execution and productivity of all your activities.
Support files
From process guides, documents, or even videos to ensure that all workers have the support they need for fast and effective work.
Remote expertise
Enable your field operators to be able to directly contact specialized technicians if they need support to perform more complex tasks.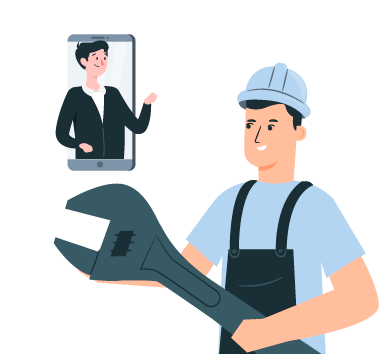 Human error
Get to know your equipment better, with more information about it, and enable a more efficient, accurate, and safe man-machine relationship.
Optimized operations
Give access to information and assistance in order to reduce research times, or wait for support from technicians, which may increase the quantity produced.
Process guides
Make the information available in process guides to ensure a correct step by step of the operations, reducing the margin of human error in the execution.
Our Safety and Compliance solution