Augment your Industry with a new Reality
---
Maintenance, production, safety, quality, inspection, audits and many other procedures can
be digitized with the new Augmented & Connected Worker solution.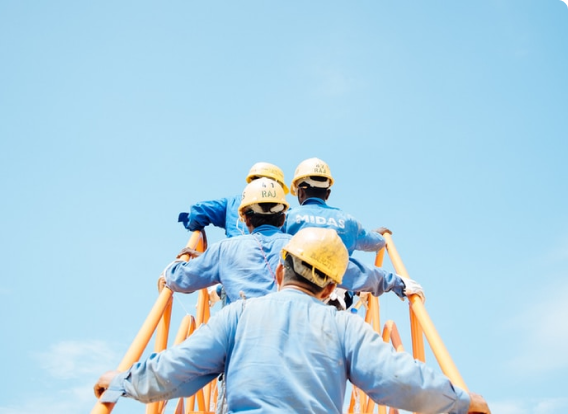 WHAT IS THE 5S AUDIT PROCEDURE?
5S is an audit and qualitative process that aims to organize workspaces. The goal is to facilitate execution by tidying up sections and cleaning in the best way possible to guarantee more efficiency and safety.
The methodology is part of just-in-time (JIT) manufacturing. It aims to organize, clean, and remove unnecessary tools that are not necessary for a work session. Overall, the process is executed by field operators that remove waste from their work sections to improve the factory's performance.
HOW IS THE 5S AUDIT IMPLEMENTED?
The 5S organization method originates from five Japanese terms that, when translated into English, represent the following steps: Sort, Set in Order, Shine, Standardize, and Sustain. It is a standardized and systematic approach implemented in workplaces until it becomes a habit for every section.
Select and categorize materials to keep only the necessary ones.
Organize materials in a way that will facilitate the execution.
Clean the workplace and maintain it organized.
Make sure the process becomes regular.
Guarantee that the process is followed by auditing it regularly.
Some practical applications of this methodology include: facilitating inventory tracking and labeling all equipment and material to reduce errors, among other small tasks that will ultimately increase productivity.
HOW CAN DIGITAL PLATFORMS IMPROVE THE PROCESS?
DIGITAL WORK INSTRUCTIONS
By digitizing the process in the platform, each "S" can be part of a workflow to guide the worker. With the correct digital calendars and guides, workers will be able to know which steps to follow to guarantee a correct process execution. The reporting can be done in real-time and workers won't be able to start production if not all 5Ss are confirmed.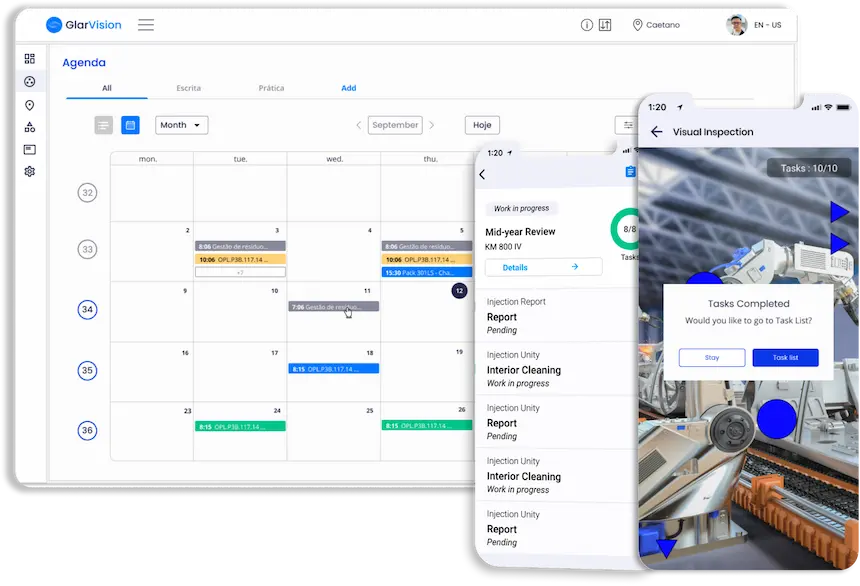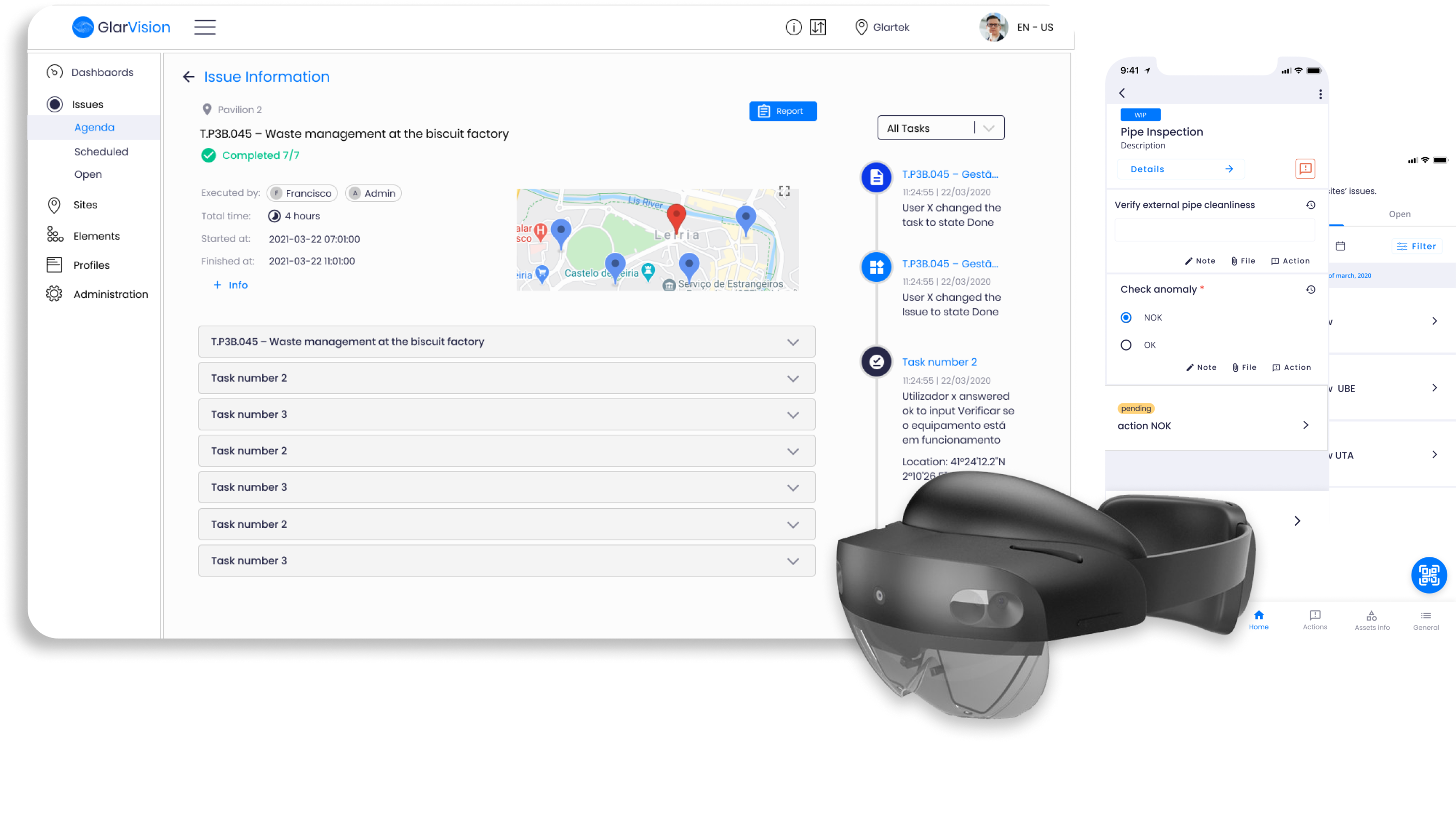 EXECUTION VISUAL EVIDENCE
Workers can often undervalue cleaning tasks since cleaning does not have a direct impact on production results. For this reason, managers should carry out regular process verifications. With industry 4.0 technologies, visual evidence can be made a requirement as execution proof and as part of the workflow requests.
WANT TO LEARN MORE ABOUT HOW TO MIGRATE 5S AUDITS FROM PAPER TO DIGITAL?
Read our "From paper to digital – 5S Audit" blog post and find out how our solution can help.
BENEFITS
Of transitioning from Paper to Digital Procedures
By providing adequate support to teams and valuable task schedules and support inputs to workers, process execution will be made simpler and productivity will improve. However, the main benefit is the ease with which this process can be turned into a standard and sustained task which can be integrated into a workflow and can not be ignored, increasing both efficiency and control.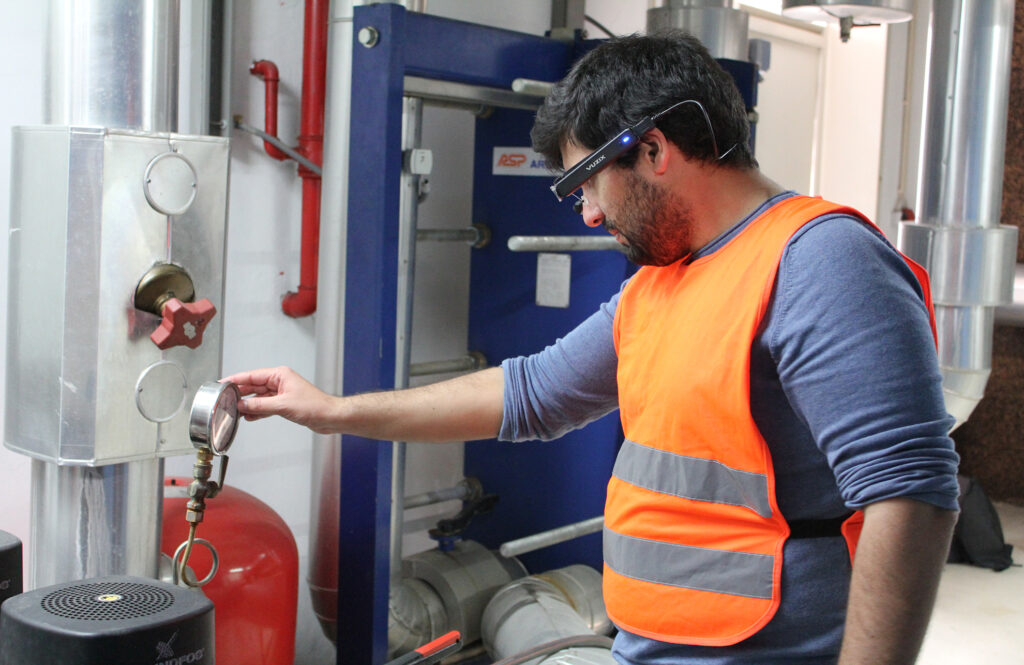 Our platform allows process digitalization. As a result, this means that every worker can have their own digital workflow, calendar, and support information to guarantee an efficient process execution. Besides, during the execution, as part of the workflow, workers can submit visual evidence, such as photos or short videos. Consequently, this information is available at all times, allowing managers to frequently analyze the process and optimize it.
It's time for you to be part of this new reality
Start your Augmented & Connected Worker journey with us and become the leader of your industry.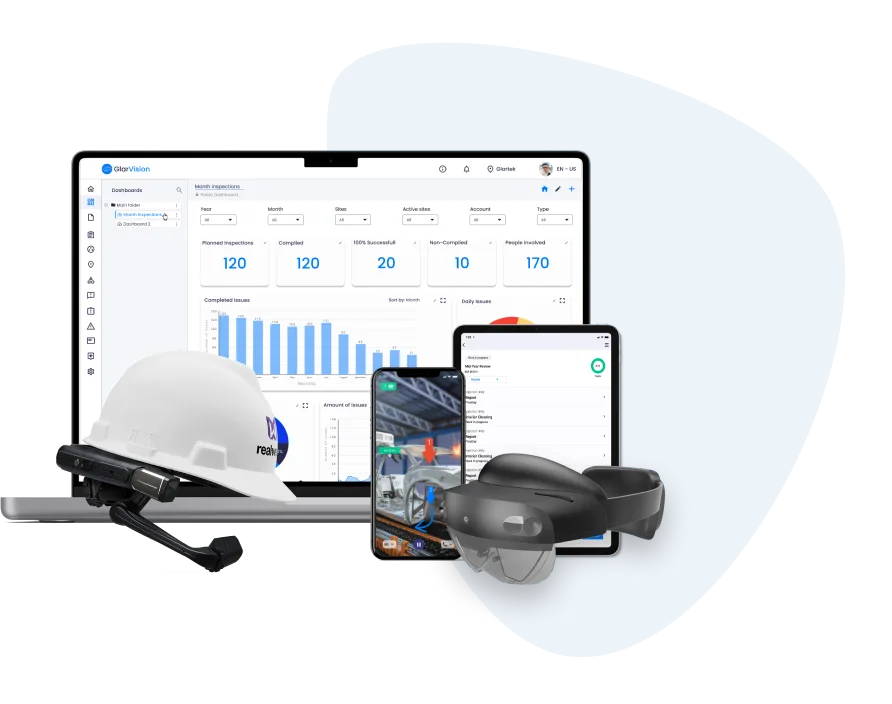 ---