Augment your Industry with a new Reality
---
The Augmented & Connected Worker pricing model
THE AUGMENTED & CONNECTED WORKER PLANS
CHOOSE THE PLAN THAT MEETS YOUR NEEDS
Training
Features
Work Orders Management

Work Orders Execution

Work Orders Workflows

Team Management

Skills Management

Internal Communication
START NOW
Daily Operations
Features
Training features plus:

Asset Management

Actions Management

Inventory Management

Alerts system

Analytics

Integration/API
START NOW
Compare our plans in detail
Training

Daily Operations

Asset Management

✓

✓

•

Templates

✓

✓

•

Asset Tree

✓

✓

•

On-demand Word Orders

✓

✓

•

NFC/QR code access

✓

✓

•

Iot Tags/Sensoring

✓

✓

Work Order Management

✕

✓

•

History

✓

✓

•

Customizable Data

✓

✓

•

On-demand Word Orders

✓

✓

•

Schedule Work Orders

✓

✓

•

Schedule Tasks

✓

✓

•

Calendar

✓

✓

•

Workflow Approvals

✓

✓

•

Assignments

✓

✓

•

Due Date

✓

✓

•

Notifications

✓

✓

•

Work Order Service Level Agreement

✓

✓

Work Order Execution

✓

✓

•

Mobility 2D / AR

✓

✓

•

Augmented Reality Guidance

✓

✓

•

Offline Mode

✕

✓

•

NFC/QR code access

✓

✓

•

Time Tracking

✓

✓

•

Timesheets

✓

✓

•

Execution Approvals

✕

✓

•

Geolocation Tracking

✕

✓

Work Order Workflows

✓

✓

•

Configurable States

✓

✓

•

Templates

✓

✓

•

Instructions

✓

✓

•

Multiple Answer Options

✓

✓

•

Conditional Tasks

✓

✓

•

Conditional Responses

✓

✓

•

Response Validation

✓

✓

•

Conditions Actions, Alarms and Alerts

✓

✓

•

Failed / Scored Responses

✓

✓

•

Configurable Sequences

✓

✓

•

Configurable Teams/Roles

✕

✓

•

Translated Content

✓

✓

Actions Management

✓

✓

•

Configurable States

✕

✓

•

Tracking by Site, Asset, Process, Task, Response, Assignee,etc

✕

✓

•

Assignments

✕

✓

•

Due Date

✕

✓

•

Priority

✕

✓

•

Actions Service Level Agreement

✕

✓

Inventory Management

✓

✓

•

Materials

✕

✓

•

Tools

✕

✓

•

Warehouse

✕

✓

Alerts

✓

✓

•

Assets

✕

✓

•

Work Orders

✕

✓

Team Management

✓

✓

•

Customizable Attributes

✓

✓

•

Roles

✓

✓

•

Teams/ Groups

✓

✓

•

Permissions

✓

✓

•

External Users

✓

✓

Skills Management

✓

✓

•

Skills Matrix

✓

✓

•

Training Programs

✓

✓

•

Tests/ Exams

✓

✓

•

Notifications

✓

✓

•

Assignments

✓

✓

•

Approvals

✓

✓

•

Reports

✓

✓

Visual Remote Assistance

✓

✓

•

Direct call and multi user sessions

✓

✓

•

Video share, screen share, freeze and zoom

✓

✓

•

AR annotations

✓

✓

•

Screenshot

✓

✓

•

File Share

✓

✓

•

OCR

✓

✓

•

Address Block

✓

✓

•

Cloud Recording

✓

✓

•

Offline Recording

✓

✓

•

Geolocation Tracking

✓

✓

•

Integrations

✓

✓

Communication and Collaboration

✓

✓

•

Knowledge Management

✓

✓

•

Document Management

✓

✓

•

Change Management

✓

✓

•

Internal Chat

✓

✓

•

Organization-wide Feed

✓

✓

•

Organization-wide Notifications

✓

✓

•

Status Report

✓

✓

Analytics

✕

✓

•

Preset Dashboards

✕

✓

•

Customizable Dashboards

✕

✓

•

Private Dashboards

✕

✓

•

Public Dashboards

✕

✓

•

Work Orders Reports

✕

✓

•

Actions Reports

✕

✓

•

Assets Reports

✕

✓

•

Visual Report Assistance Reports

✕

✓

•

Team Reports

✕

✓

•

Preset Reports

✕

✓

•

Customizable Reports

✕

✓

•

Private Reports

✕

✓

•

Public Reports

✕

✓

•

Inventory Reports

✕

✓

AI / Machine Learning

✕

✓

•

Automatic Validation of PPE

✕

✓

•

Automatic Identification of Equipment and Tools

✕

✓

•

Automatic Reading of Digital Gauges

✕

✓

•

Automatic Reading of Analog Gauges

✕

✓

•

Automatic Task Validation

✕

✓

Enterprise Features

✓

✓

•

Multi-language UI

✓

✓

•

Nomenclature Customizable

✓

✓

•

Automation Rules

✓

✓

•

Export

✓

✓

•

Centralized Authentication / SSO

✓

✓

•

Audit Trail

✓

✓

•

White Label

✓

✓

•

Public API

✓

✓

•

ISO270001 Certification

✓

✓

•

SOC 2 and GDPR Compliance

✓

✓

Deployment

✓

✓

•

Geo-redundant Cloud Deployment

✓

✓

•

Hourly Backups

✓

✓

•

Plan

✓

✓

•

On-premise deployment

✕

✓

Support

✓

✓

•

Knowledge Base

✓

✓

•

Email, Tickets and Phone Customer Service

✓

✓

•

8x5 Multi-language

✓

✓

•

24x7 Multi-language

✕

✓

•

SLA

✕

✓
Live video calls, AR annotations, chat, offline mode, recordings, analytics, and more compatible with last generation AR glasses, mobile devices, tablets, Android and iOS.
Extraction of crucial equipment data to facilitate decision-making. Effortlessly transmit IoT data through MQTT, supporting diverse industrial protocols including Modbus, OPC-UA, Bacnet.
Intelligent PPE management, precise tool and materials selection, automated manometer readings, AI-driven task scheduling, and comprehensive trend analysis.
Deployment and support for a variety of devices Microsoft Hololens, advanced smart glasses, and mobile units, accommodating different operating systems to seamlessly integrate into your specific operational architecture.
Essential features for robust corporate environments, Single Sign-On (SSO), API integration, customizable whitelabeling, secure sandbox environments, audit trail mechanisms, and access to premium support resources.
Enablement of seamless 3D model creation, intricate multi-level visualization, and interactive engagement with advanced animated 3D objects like tools, parts, and molds, assembly lines, and more.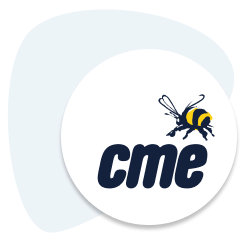 Services to enable additional value to your platform
OTHER PROFESSIONAL SERVICES
Initial system configuration and orientation
Educational programs and Ongoing assistance 
System connection for data exchange
Adapting solutions to specific requirements
Other supplementary offerings beyond core features
Frequently Asked Questions
Have a question? Our sales team is here to help. Get in touch with us for any inquiries, and we'll be happy to assist.
START TODAY!
Embrace Augmented Connectivity with Glartek
Discover how an empowered and autonomous frontline team enables a continuous improvement mindset in a nutshell.
It's time for you to be part of this new reality
Start your Augmented & Connected Worker journey with us and become the leader of your industry.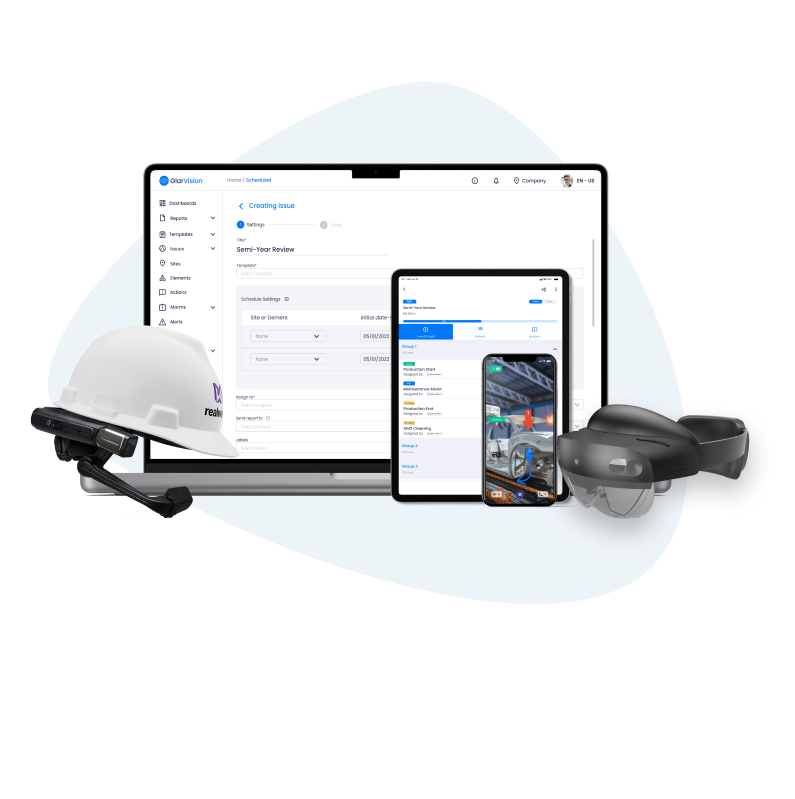 ---
Check out  our Procedures Templates