GlarAssist
Empower workers and clients with real-time visual remote assistance supported by Augmented Reality.
Reduce unnecessary travels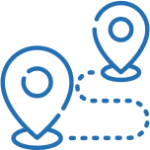 Centralize your experts to ensure they support frontline workers in real-time, without having to travel to the site.
Improve first-time fix rate

Guarantee that successful fixes are done by any worker, supported by highly experienced specialists.
Access session repository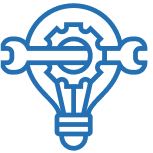 Get real-time insights on which problems have been detected most frequently, and improve decision-making.

GlarAssist connects workers, specialists, and clients to provide real-time know-how through visual remote assistance. For the assistant, the app is used on a Desktop, Tablet, or Smartphone. The assisted can use different devices such as Tablets, Smartphones, Smartglasses or HoloLens. 
The Moverio BT-35E glasses support augmented reality apps and have Miracast, Wi-Fi and Bluetooth.
The M400, smart glasses industry, include a camera that provide improved field service and vision capabilities.
Realwear HMT-1 is a Hands-free Remote Collaboration tool, that increases efficiency of Industry workers.
HoloLens is a mixed reality headset that allows workers to visualize real time information hands free.