Augment your Industry with a new Reality
---
A

NEW REALITY

IMPACTING TRAINING EFFICIENCY AND RETURN ON TRAINING
Manufacturers face a series of difficult issues these days. For one, they must compete with overseas producers who manufacture at lower costs. For another, the aging workforce requires that young, bright but inexperienced replacements are quickly "trained up".

It has typically taken 20-30 years to train a new hire to fill high-level manufacturing jobs. Faced with the challenges above, manufacturers realize they must provide more effective training to condense this training cycle. And that's why it's increasingly important to turn to the proven, researched, and scientifically valid techniques of training development and instructional design when creating training material for manufacturing.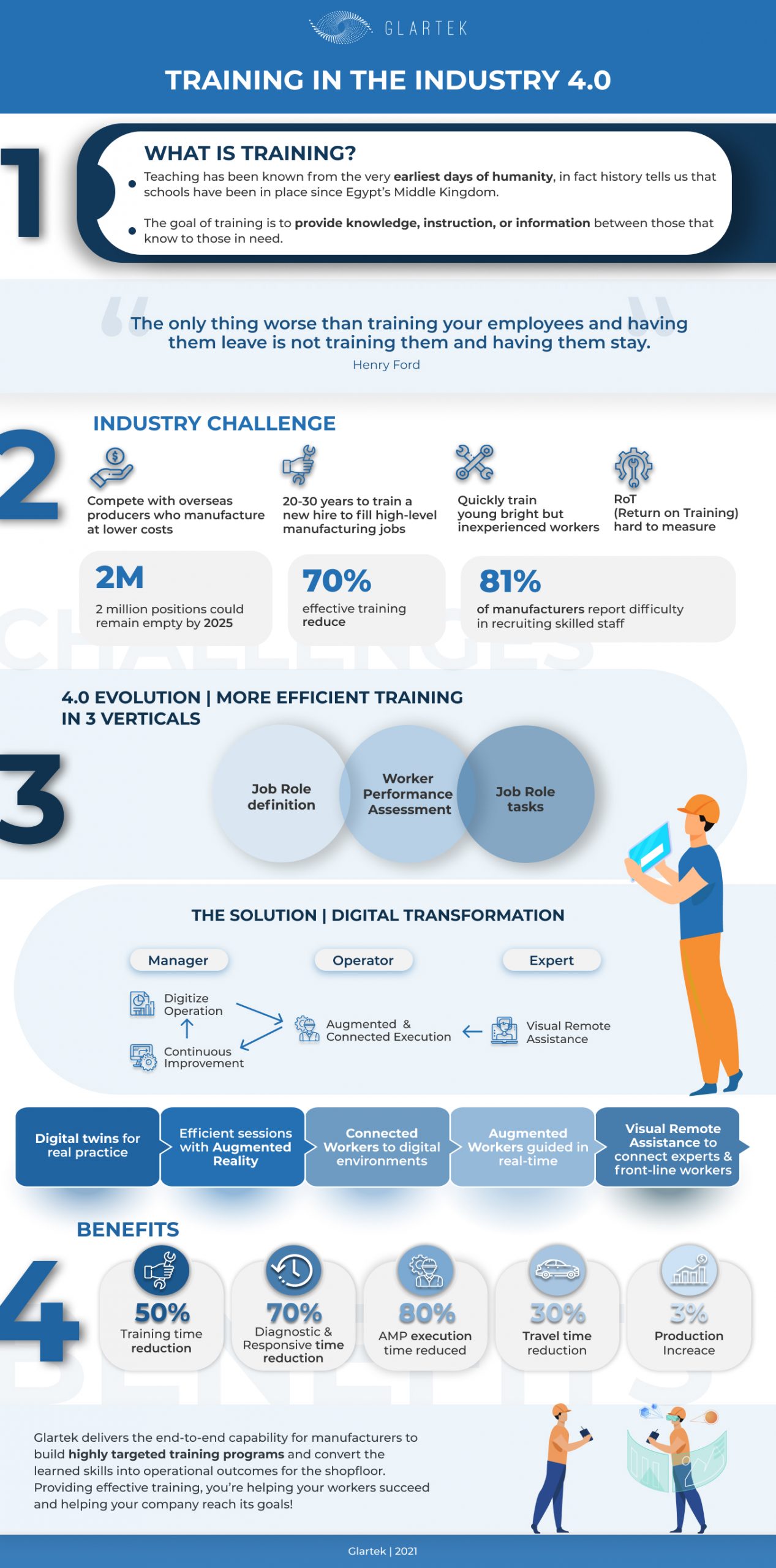 To ensure a productive outcome from the company's workforce training investment, it is vital there is a seamless continuity from learning and its application.
GlarVison approaches this by ensuring that the Expert (see below in the diagram) and Trainer are interchangeable.
Whereas the Managers are approaching from an operational perspective by digitizing legacy paper or computer-aided Standard Operating Procedures used on the shopfloors in conjunction with continuous improvement actions (like quality), the operator is able to simultaneously use his previous knowledge and seek guidance on demand thus ensuring continuous learning experience.
Download PDF version for free
---