Augment your Industry with a new Reality
---
What is the Shutdown & Turnaround process?
A Shutdown & Turnaround process is a planning process in which an industrial facility goes through a scheduled shutdown in order to perform maintenance tasks that couldn't be performed otherwise.
How is Shutdown & Turnaround implemented?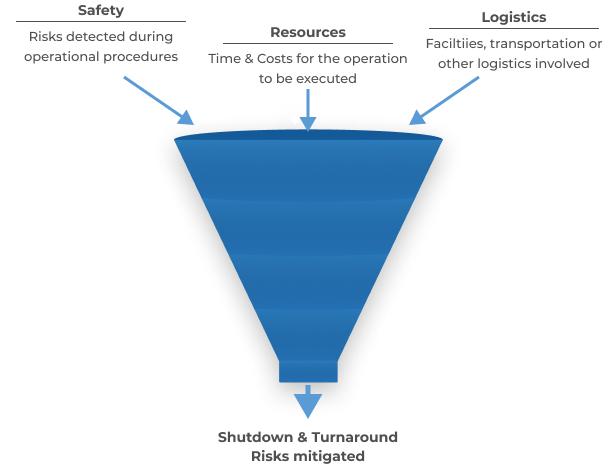 Shutdowns and Turnarounds can include several risks for the operational process. Therefore, an efficient process will include risks mitigation regarding different company areas that may be affected by the Shutdown. Mainly safety procedures, resources involved and the logistics of the process.
Shutdowns & Turnarounds are planned as a project to allow good coordination of required materials and labour.
These typically go through:
1. Plan: Planning and organizing phase
2. Execute: execution phase
3. Observations summary: a wrap-up phase.
How Industry 4.0 can influence the process?
With Industry 4.0 tools, knowledge retention is optimized and accelerated. Shutdown & Turnaround becomes more efficient and uniform, since this process is more practical, realistic and contextual. This reduces both error and the probability of putting workers or equipment in dangerous situations.
The Glartek platform can centralize all the tasks to easily allow scheduling and easy calendar optimisation of all the related LOTO and maintenance processes.
Find out more about how to optimize your Shutdown & Turnaround process with Industry 4.0 technologies!
---