Augment your Industry with a new Reality
---
Maintenance, production, safety, quality, inspection, audits and many other procedures can
 be digitized with the new Augmented & Connected Worker solution.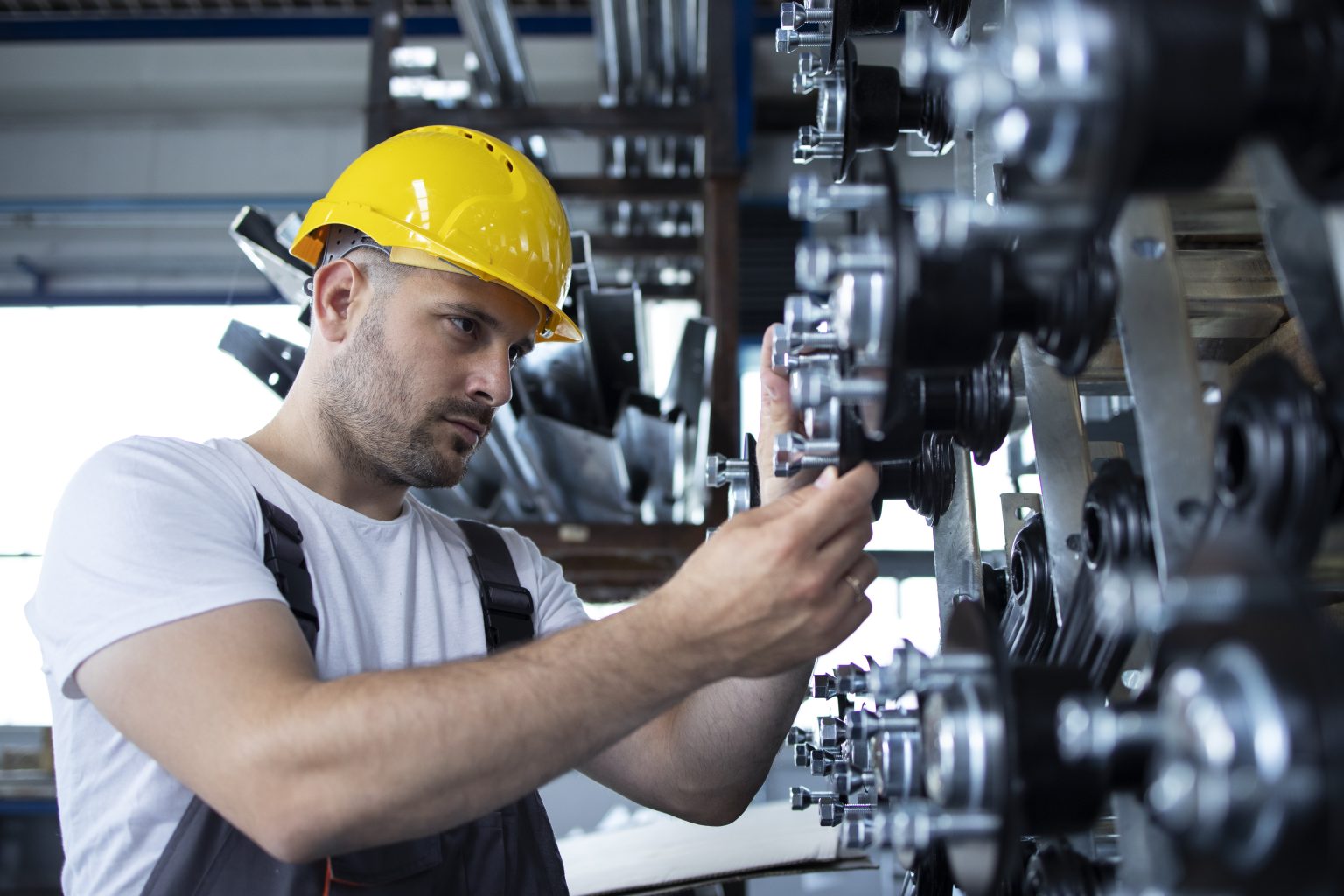 WHAT IS THE COMMISSIONING PROCEDURE?
Commissioning procedures are specific instructions and tasks for the correct installation/setup of a machine or a piece of equipment at the end-customer site. This procedure can be performed by the manufacturer, a partner, or the customer.
The Commissioning procedure
HOW IS COMMISSIONING IMPLEMENTED?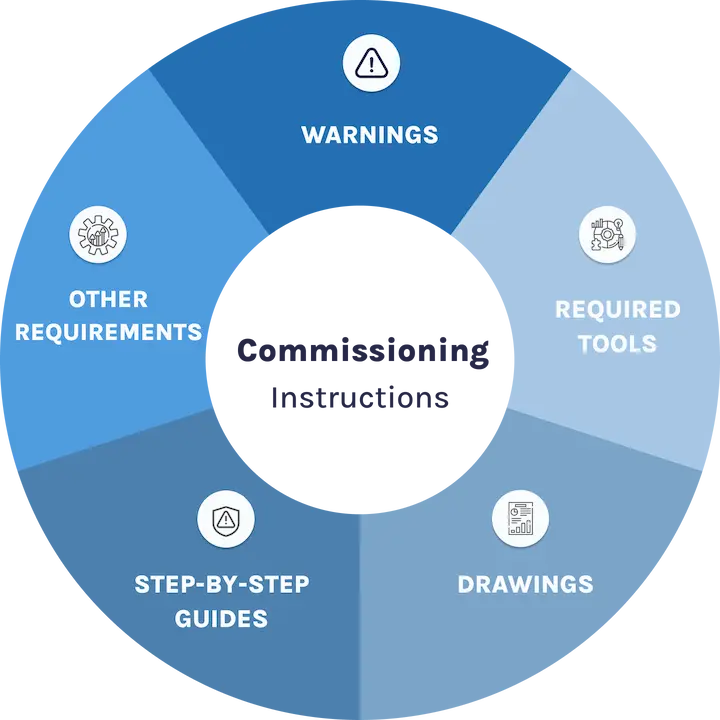 This process includes instructions that must be strictly followed to avoid errors. These rules include several categories, such as:
Instruction documents with typical warnings
Required tools
Drawings
Step-by-step guides 
It may also include information on other processes such as checklists and inspections.
HOW CAN DIGITAL PLATFORMS IMPROVE THE PROCESS?
DIGITAL WORK INSTRUCTIONS
This procedure can be highly complex, as it is necessary to follow detailed procedures to perform the setup and test all the operational components. Thus, the first step is to digitize all the processes necessary to carry out the procedure.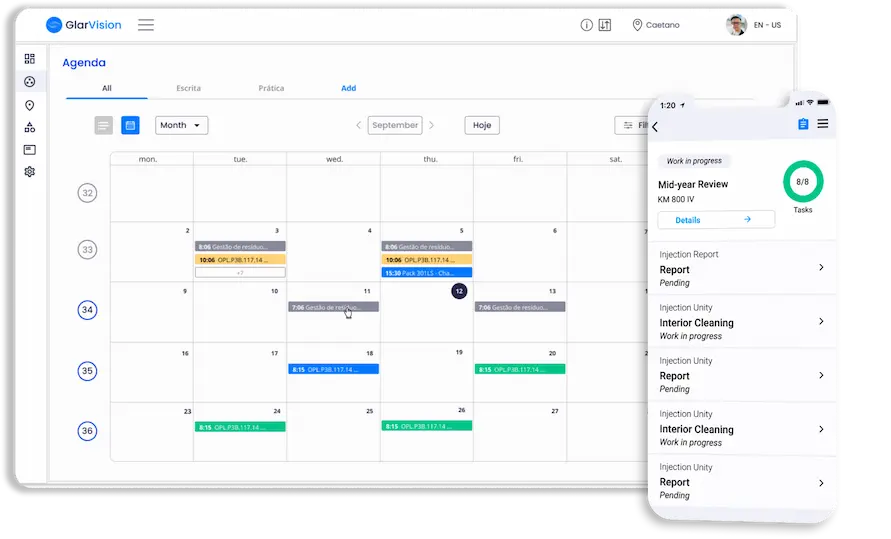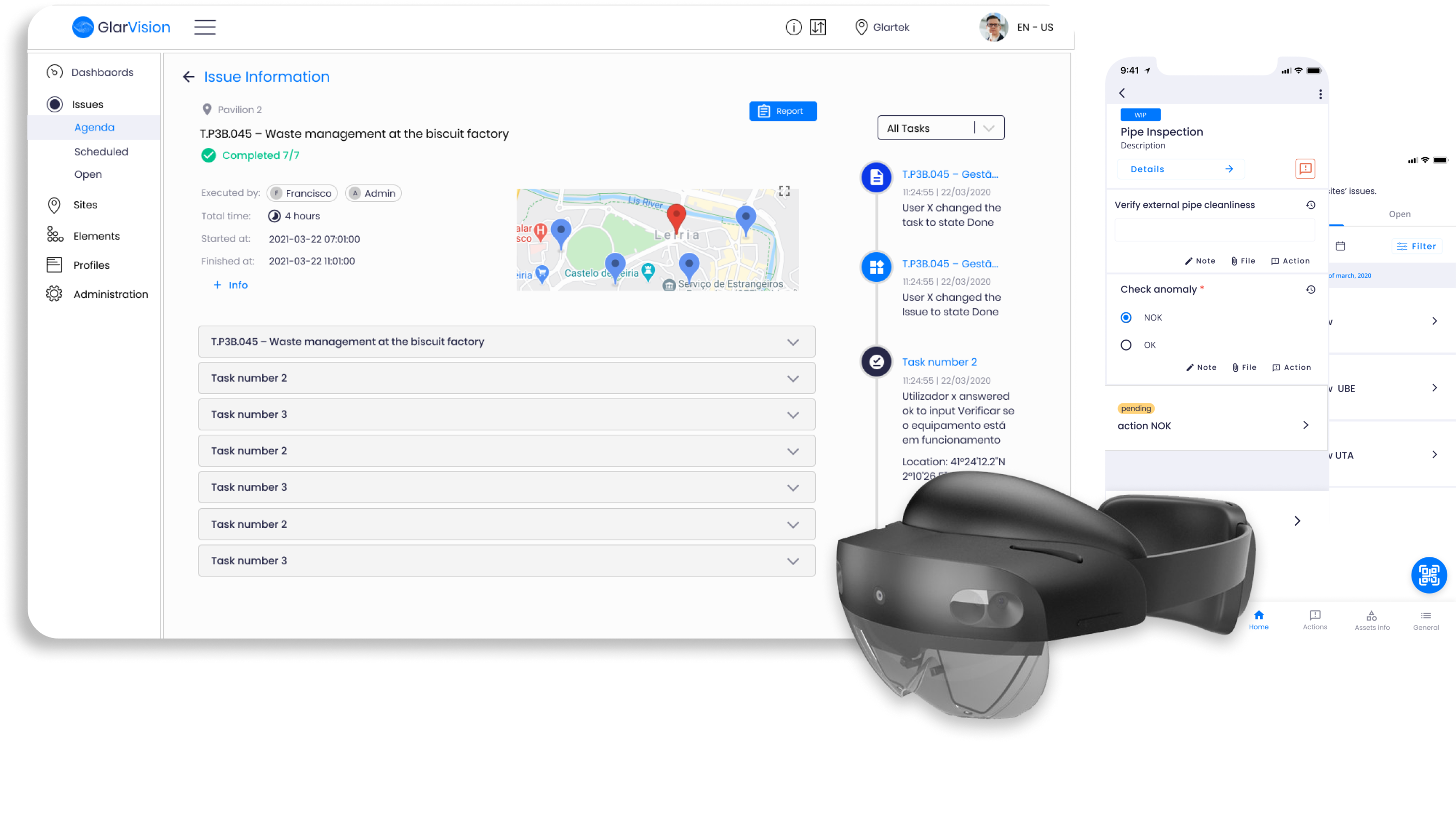 AUGMENTED REALITY GUIDANCE
Industry 4.0 and Glartek products can assist in the planning, scheduling, and ensuring the correct execution of all actions.
BENEFITS
Of transitioning from Paper to Digital Procedures
By deploying Industry 4.0 tools, knowledge retention is optimized and accelerated. Learning becomes more efficient and standardized which can help reduce error rates.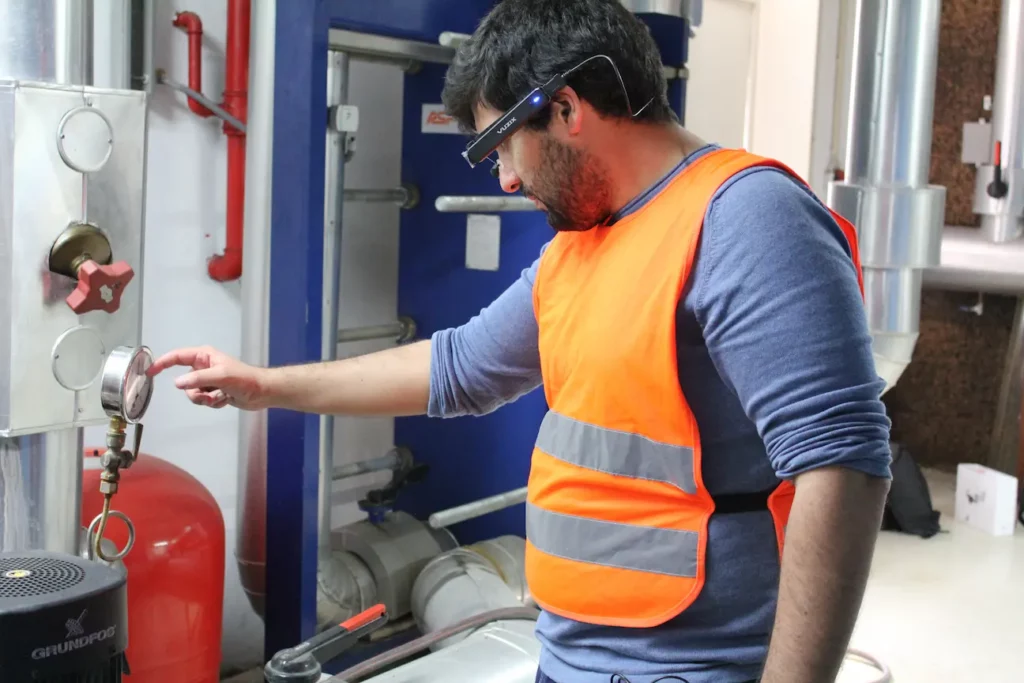 Augmented Reality technology helps workers execute tasks, while also allowing them to visualize digital twins representing the progress of the commissioning project. Our remote assistance product connects the manufacturer with the installer to increase the speed of the process.
IT'S TIME FOR YOU TO JOIN THIS NEW REALITY
Start your Augmented & Connected Worker journey with us and become the leader of your industry.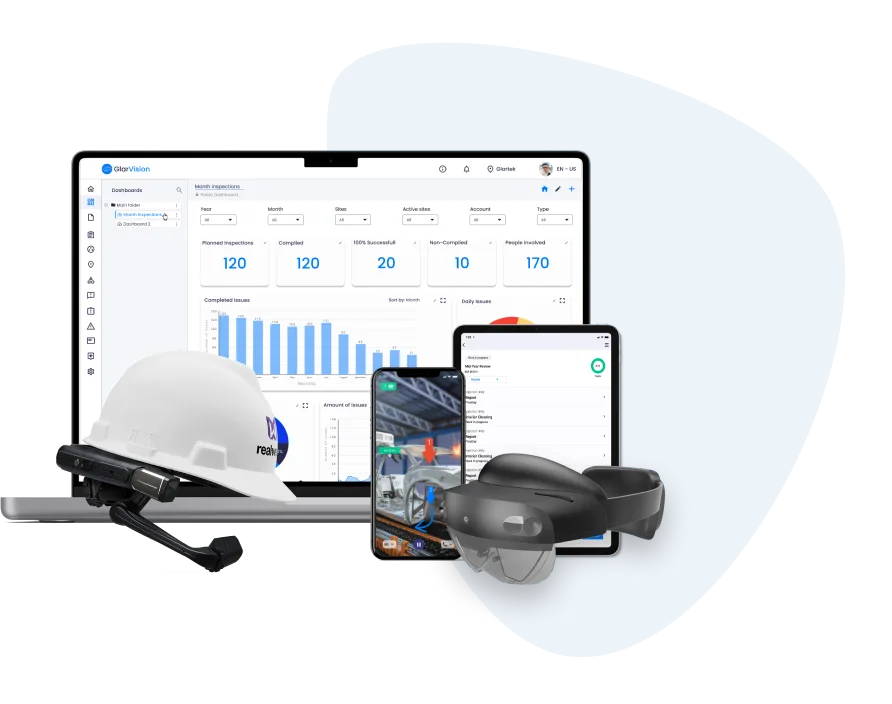 ---