Augment your Industry with a new Reality
---
Maintenance, production, safety, quality, inspection, audits and many other procedures can
 be digitized with the new Augmented & Connected Worker solution.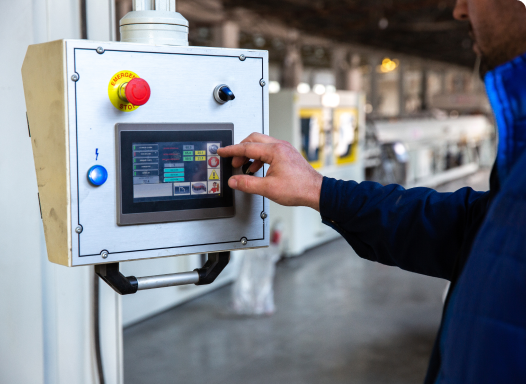 WHAT ARE BREAKDOWN NOTES?
Breakdown notes refer to the reporting activity for both failures or strange equipment behaviors. This reporting can be made using paper-based files, on an assembly line computer, or even through word-of-mouth until it reaches the right hierarchical level.
Breakdown notes are reported by any worker that recognizes an equipment failure, or potentially hazardous behavior that needs to be resolved to avoid future damage to the production.
Breakdown Notes procedure
HOW ARE BREAKDOWN NOTES IMPLEMENTED?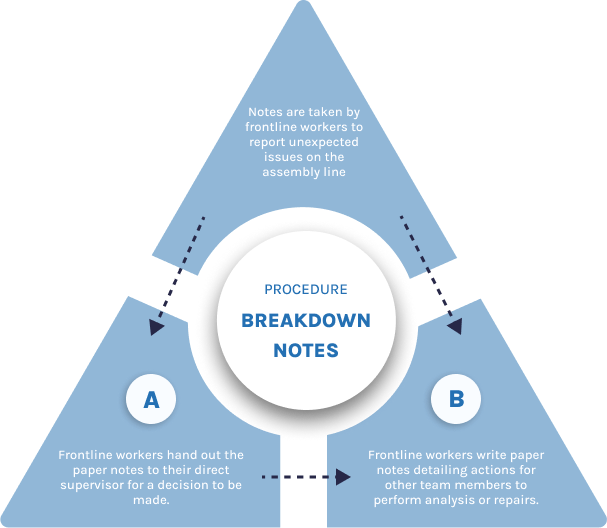 This process can be detailed on paper or directly reported to a superior, who will then escalate the issue until it reaches the correct person. The situation will then be the focus of an analysis and a decision made on what is the best way to resolve that specific problem.
Breakdown notes are essential to guarantee productivity and reduce downtime. Therefore, workers need to be able to efficiently report breakdown notes so they can quickly reach the department that may decide on how to act. Additionally, the field team should feel at ease and have actual time to report these issues.
The goal to go from a breakdown note to a potential breakdown ticket is to trigger preventive maintenance instead of breakdown maintenance, in order to save costs and time.
HOW CAN DIGITAL PLATFORMS IMPROVE THE PROCESS?
CENTRALIZED TICKET SYSTEM
Digital platforms allow for the integration of the ticket system that centralizes all processes' information. Field workers can easily access their devices if they detect any strange behavior or failure that may turn into a breakdown. In addition, this will allow workers to share information in real-time and achieve a faster response.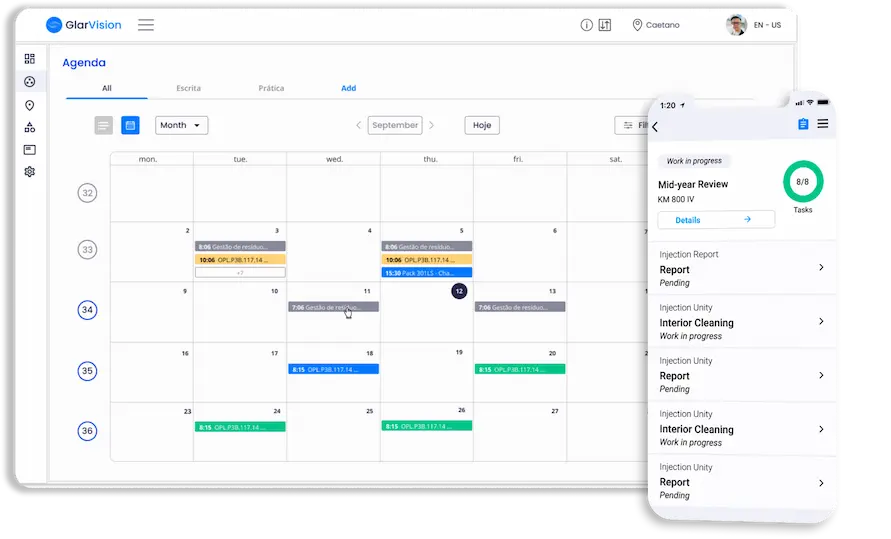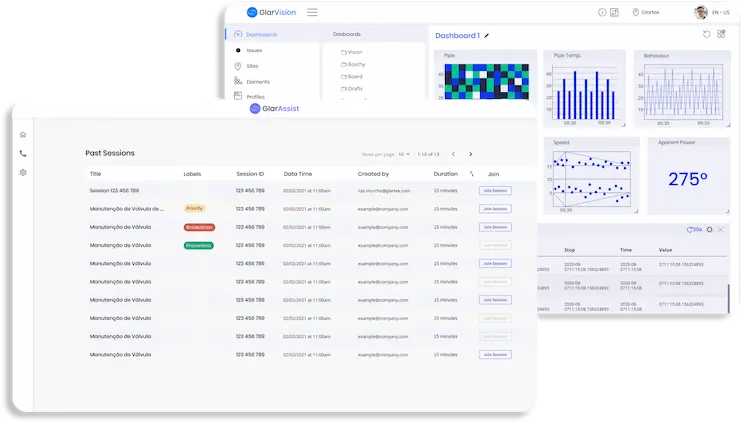 When facing technical issues or breakdowns, workers do not always need to wait for experts. With remote assistance, specialists can immediately help operators resolve issues by making video calls, featuring a live chat and AR annotations.
BENEFITS
Of transitioning from Paper to Digital Procedures
By accelerating and facilitating communication between field workers and specialists, there will be a faster resolution to breakdowns. As a result, this increases businesses' overall productivity. In fact, by centralizing information and turning it into a digital format, it is possible to avoid breakdowns and reduce costs. Moreover, by adding a remote assistance tool, workers will be able to resolve problems in real-time and with the guidance of specialists, which will guarantee an increase in the first-time fix rate.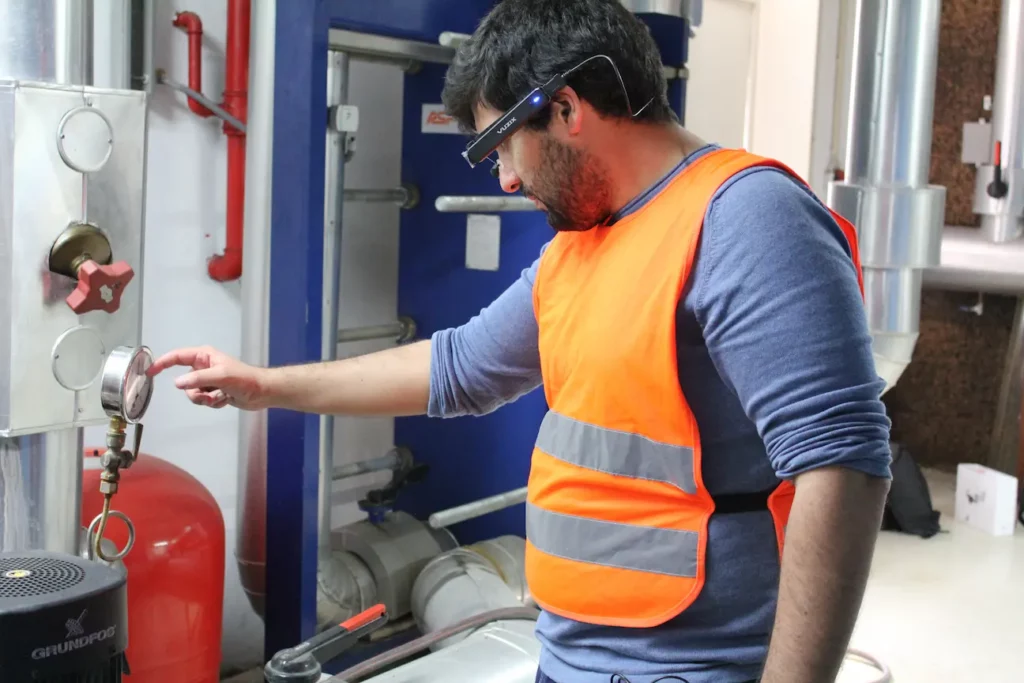 Our platform centralizes processes' information in real time. All production data is made available  in one platform that combines both processes and outputs from executions. Consequently, data is updated in real-time, making it easier to visualize in what stage of the production line products are in, and can be accessed by all workers at any time.
IT'S TIME FOR YOU TO JOIN THIS NEW REALITY
Start your Augmented & Connected Worker journey with us and become the leader of your industry.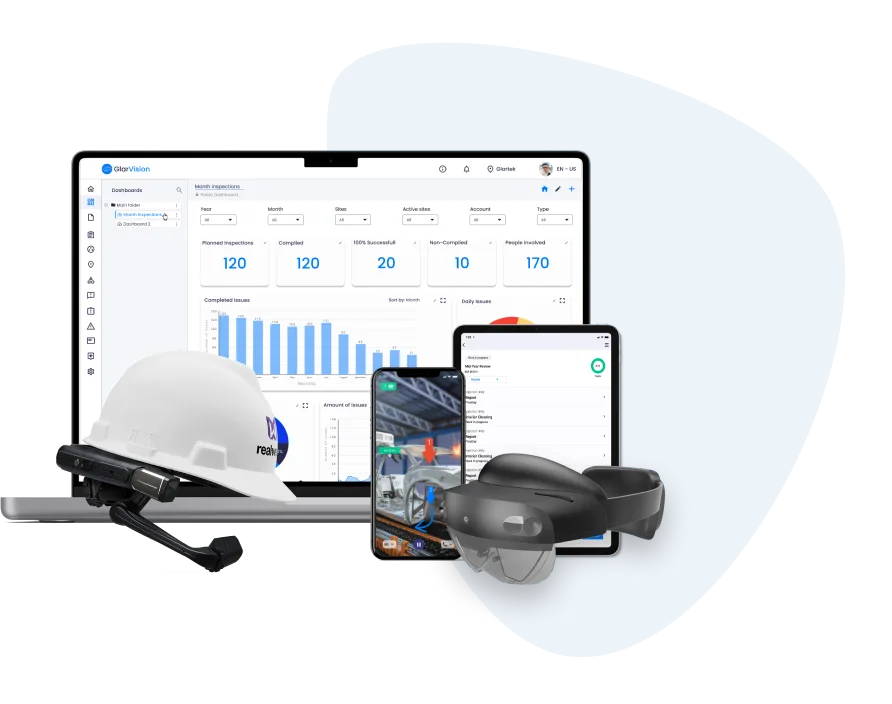 ---