Augment your Industry with a new Reality
---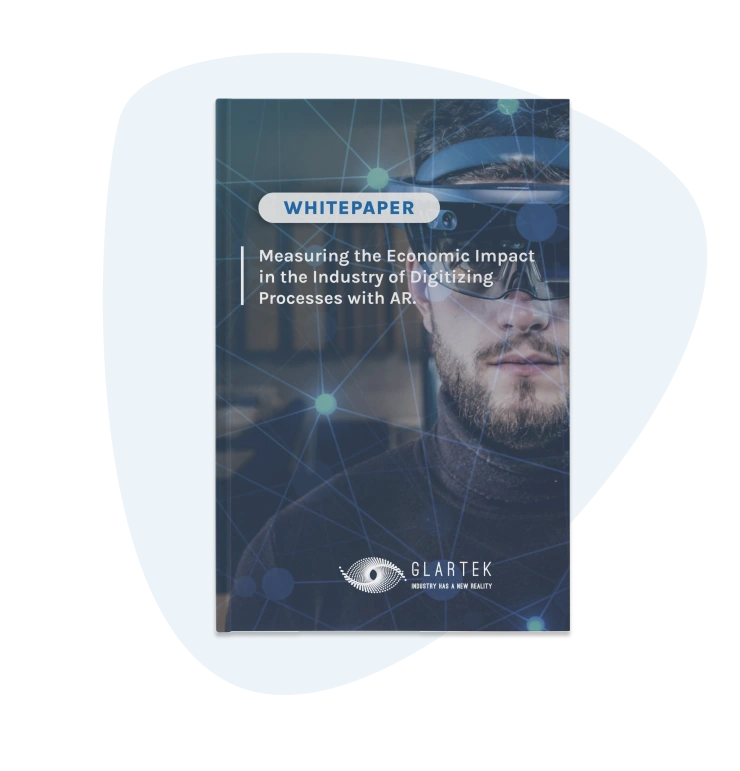 The Economic Impact in the Industry of Digitising Processes with AR
"94% of executives in industrial companies see digital transformation as a top strategic priority"
THE EXTINCTION OF PAPER IN THE INDUSTRY
Paperless processes and digital transformation have emerged as fundamental movements toward the new age of Industry 4.0. However, paper-based procedures are still the basis of industrial operations. It is common for directors, managers, and frontline workers to resort to physical documents to perform their daily tasks. From Standard Operating Procedures to logbooks, workers are expected to pick up legacy papers before they start their processes, fill them out at each step of the way, and deliver them once they have completed the processes.
HOW TO MEASURE THE IMPACT
It has presented the industry with 9 new technologies that help with value creation. However, the real question remains: What is the true impact of these technologies on businesses? What is the real return obtained from process digitalisation with AR?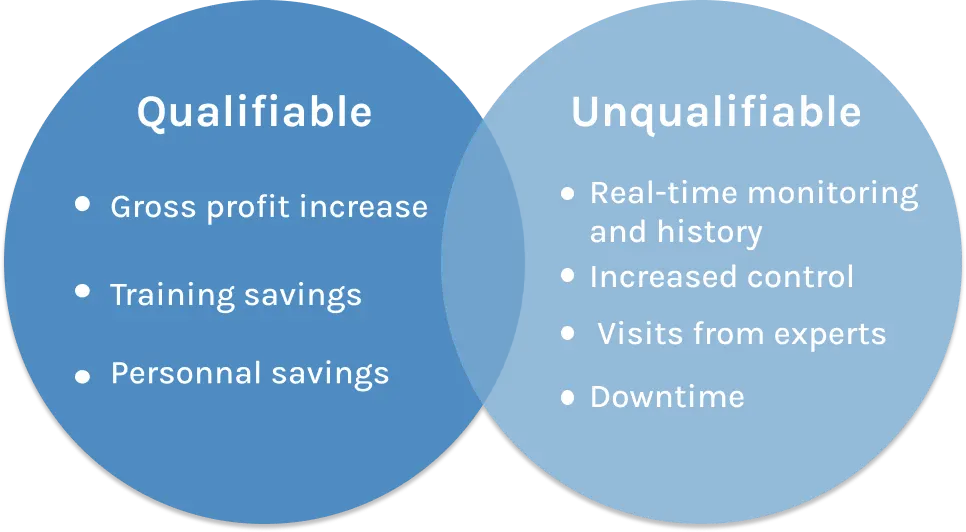 This study concluded that the identified tangible benefits of Digitising Processes with Augmented Reality applied as soon as the product became live. Process digitalisation translated into a higher productivity that resulted in higher global results. The total benefit per year is €581.193.  Regarding the costs, there are two components: upfront cost per facility and licensing, that combined, represent a total of €249.896 per year.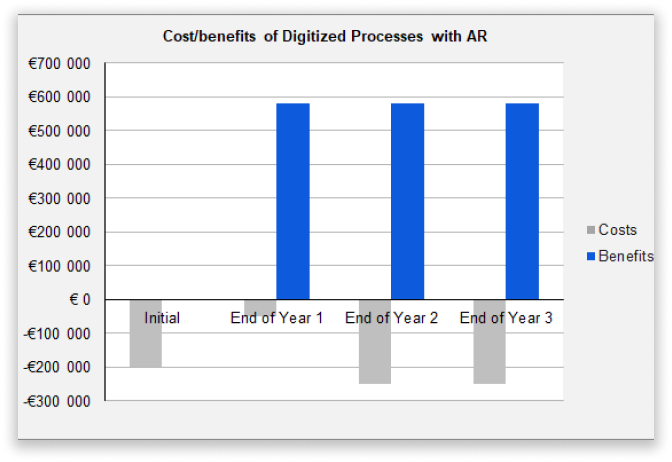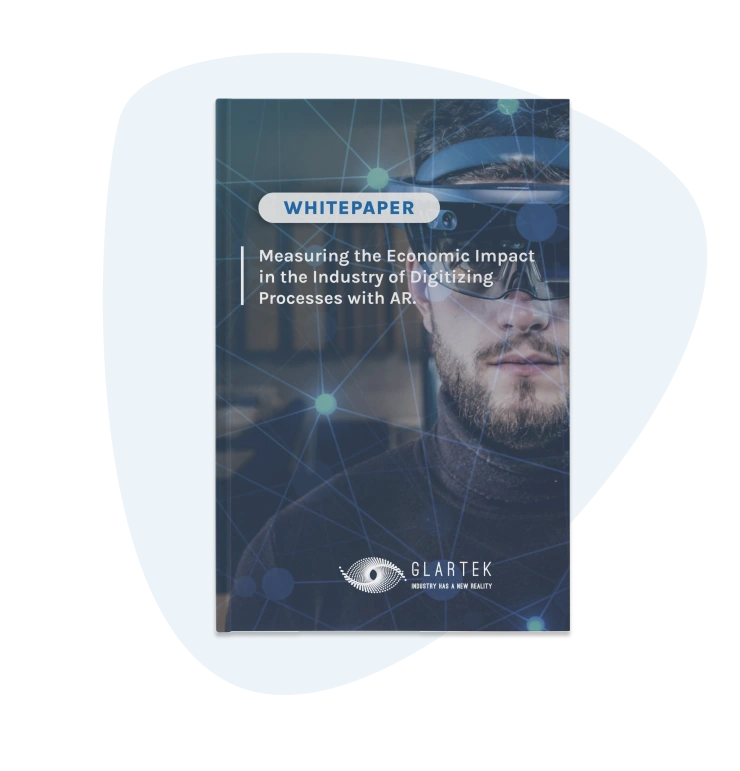 DOWNLOAD THE DOCUMENT FOR FREE
Complete the form to download your copy of the document now!
IT'S TIME FOR YOU TO JOIN THIS NEW REALITY
Start your Augmented & Connected Worker journey with us and become the leader of your industry.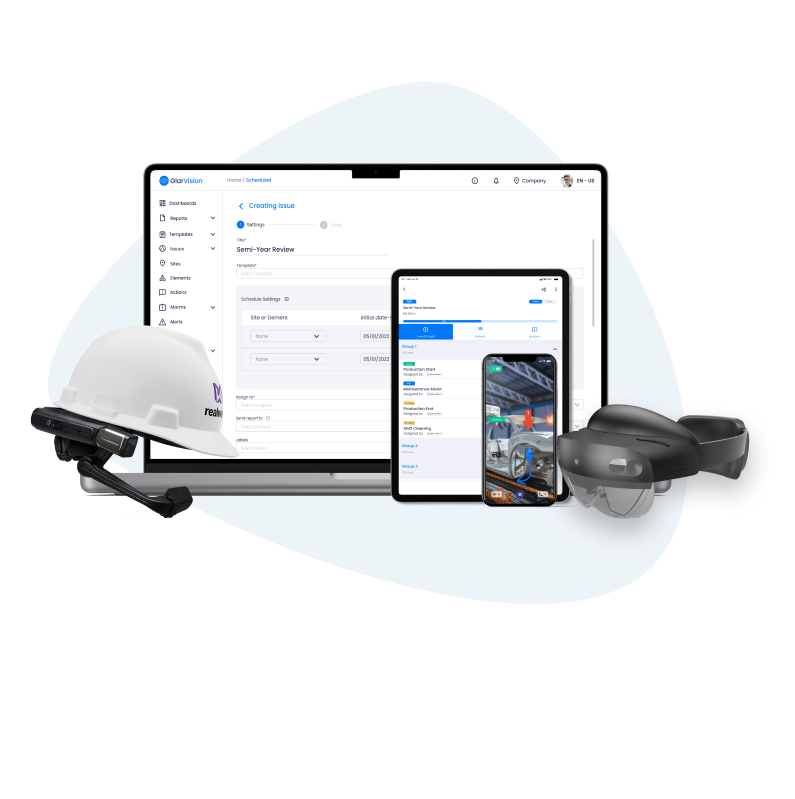 ---