Augment your Industry with a new Reality
---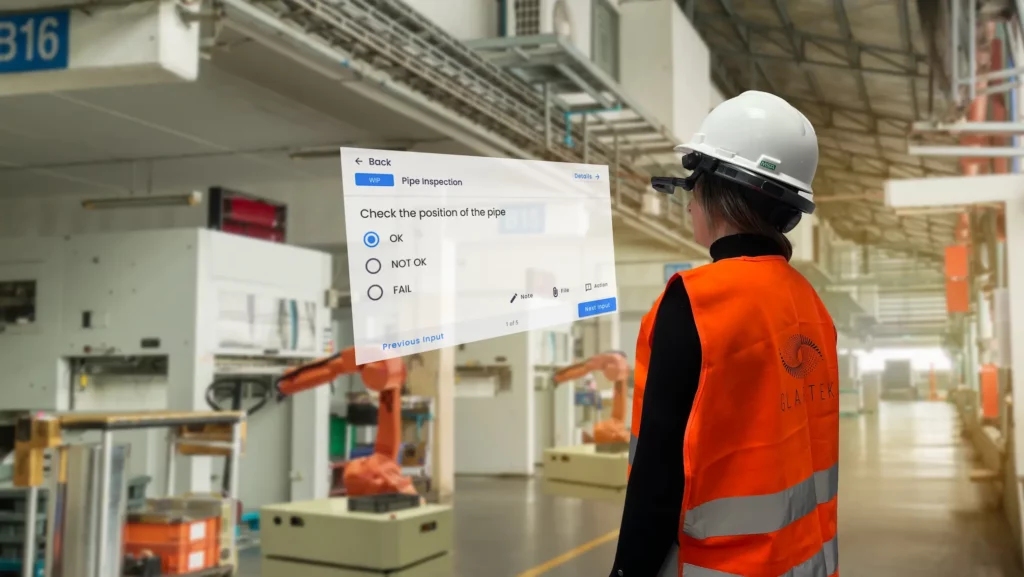 THE PLACE WHERE ALL MANUFACTURING LEADERS COME TOGETHER
Join us at Hannover Messe 2023, the world's leading industrial technology event, where we will showcase our latest products and services to a global audience.
Visit us at Hall 17, Stand A57
Book your free ticket now. 
GLARTEK AT HANNOVER MESSE 2023
FIRST HAND DEMONSTRATIONS IN PARTNERSHIP WITH…
GLARTEK AT HANNOVER MESSE 2023
A FULLY INTEGRATED SOLUTION, MES, ERP, AND MUCH MORE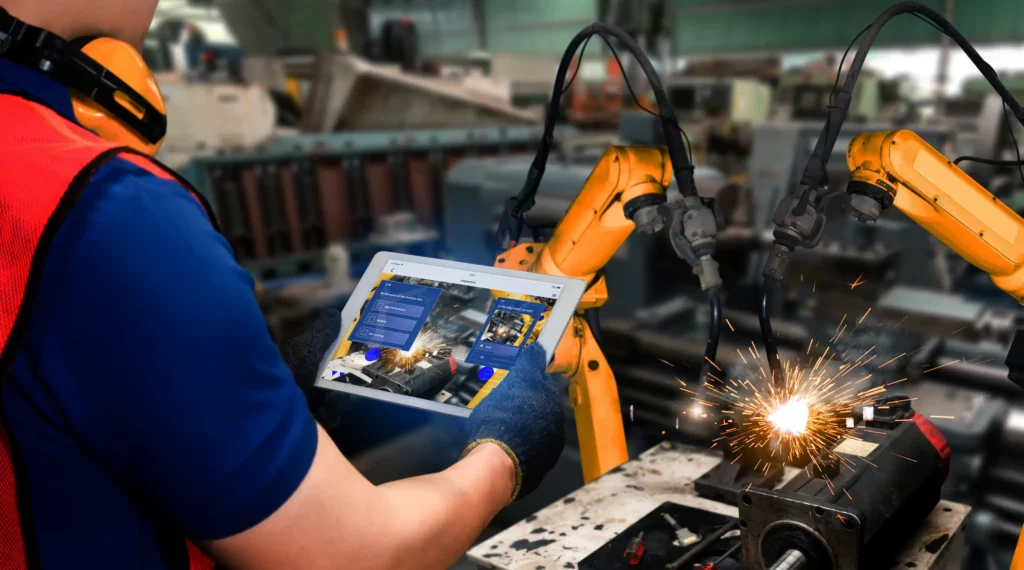 Discover the Benefits of our Augmented and Connected Worker Platform in first-hand
Discover how our platform can revolutionize your work by reducing errors and increasing throughput. Our platform promotes safe and efficient work, in LOTOTO, maintenance, 4M analysis, and more procedures.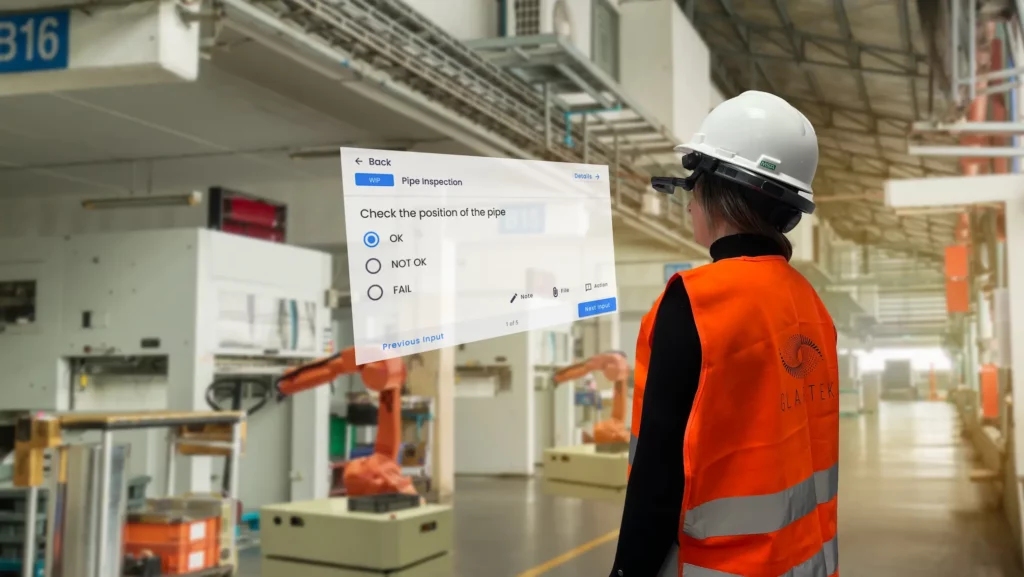 Experience the latest in hands-free innovations with our technology
With our hands-free approach, you can focus on the task at hand, while our platform enhances productivity, improves safety, and fosters collaboration among workers.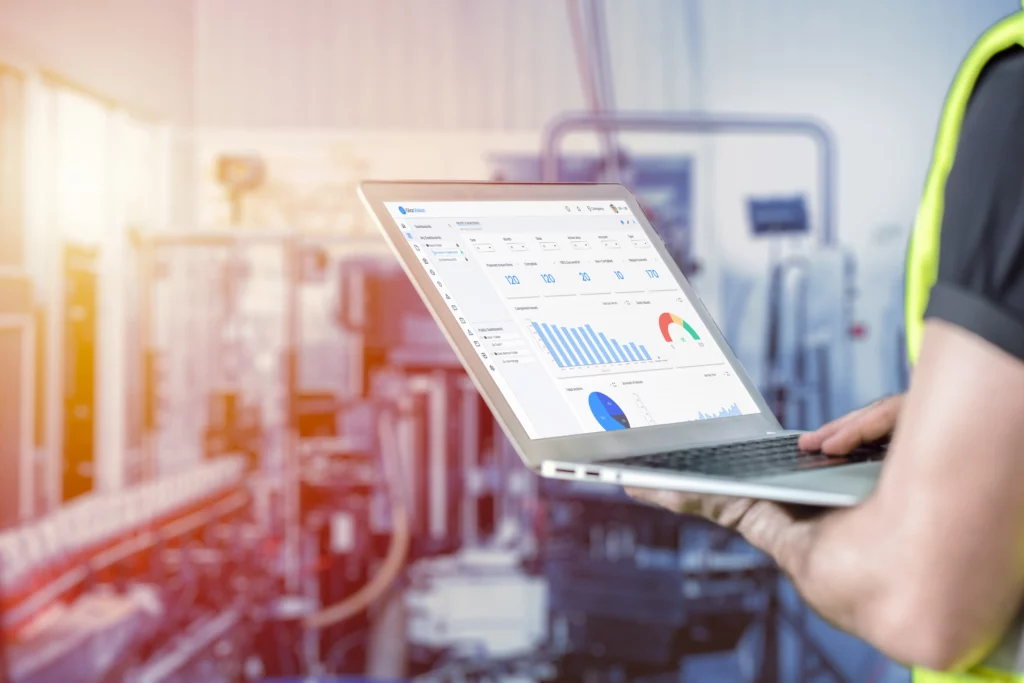 Our Fully-Integrated System Showcased via MES Integration
Experience the ultimate in efficiency with our fully-integrated system, demonstrated through MES integration. Our seamless platform brings together cutting-edge technology to optimize your operations, reduce errors, and increase throughput.
REMEMBER HOW IT WAS LAST YEAR?
The world's leading trade fair for industrial technology is the only event where top companies from mechanical and electrical engineering come together with those from the digital and energy sectors to collectively present solutions for a climate-friendly industry.
SCHEDULE A MEETING WITH OUR EXPERTS TODAY!
Use this opportunity of a lifetime to ensure you meet with one of our experts that will be at the event. 
During your live DEMO you'll be able to:
Visualize how Augmented Reality is impacted by the 5G latest technology 
Experience a connected worker journey through a real industrial experience 
Use Glartek's digital platform 
IT'S TIME FOR YOU TO JOIN THIS NEW REALITY
Start your Augmented & Connected Worker journey with us and become the leader of your industry.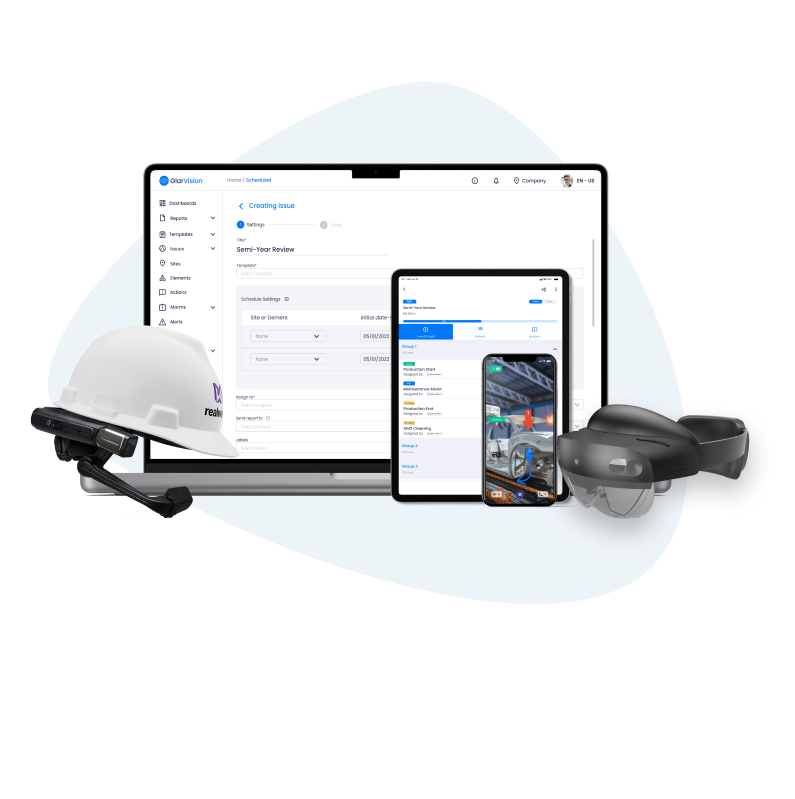 ---
Check out  our Procedures Templates