Augment your Industry with a new Reality
---
World's leading chemical recycling company improves operational excellence.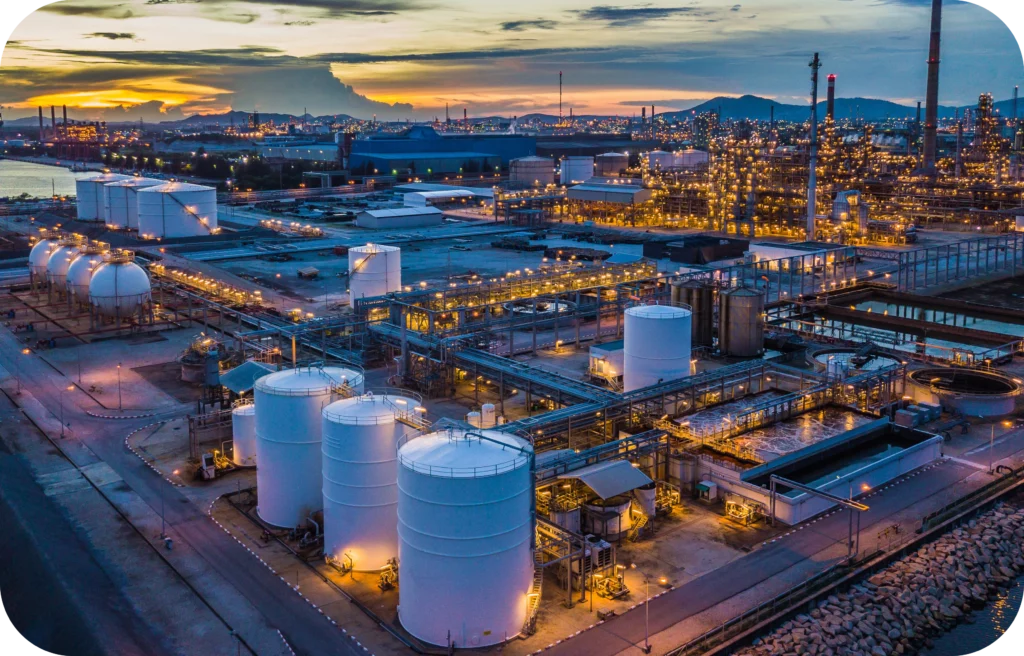 The company has a decade-long history of success in the Spanish industrial sector and operates several advanced industrial recycling plants. They provide a sustainable solution to help reduce pollution by transforming unrecyclable plastic waste into useful resources. 
The recycling company's goal is to have a significant contribution to solving the global plastic problem. They hope to achieve this by producing 30% of the world's recycled and renewable polymers by 2030.
To achieve these key objective the leading chemical recycling company need to optimize and improve operational processes, in order to continuously improve efficiency and get better results.
Aware of the different challenges they face in this globalized market the company count on new technological solutions to improve their operations. Also, as a leading industrial company that it is inserted in a complex field of activity, training speed, efficiency and safety are key points that the company takes very seriously. The challenge presented was: How to improve workers training?
The key problem was decomposed into 4 different, but complementary, issues: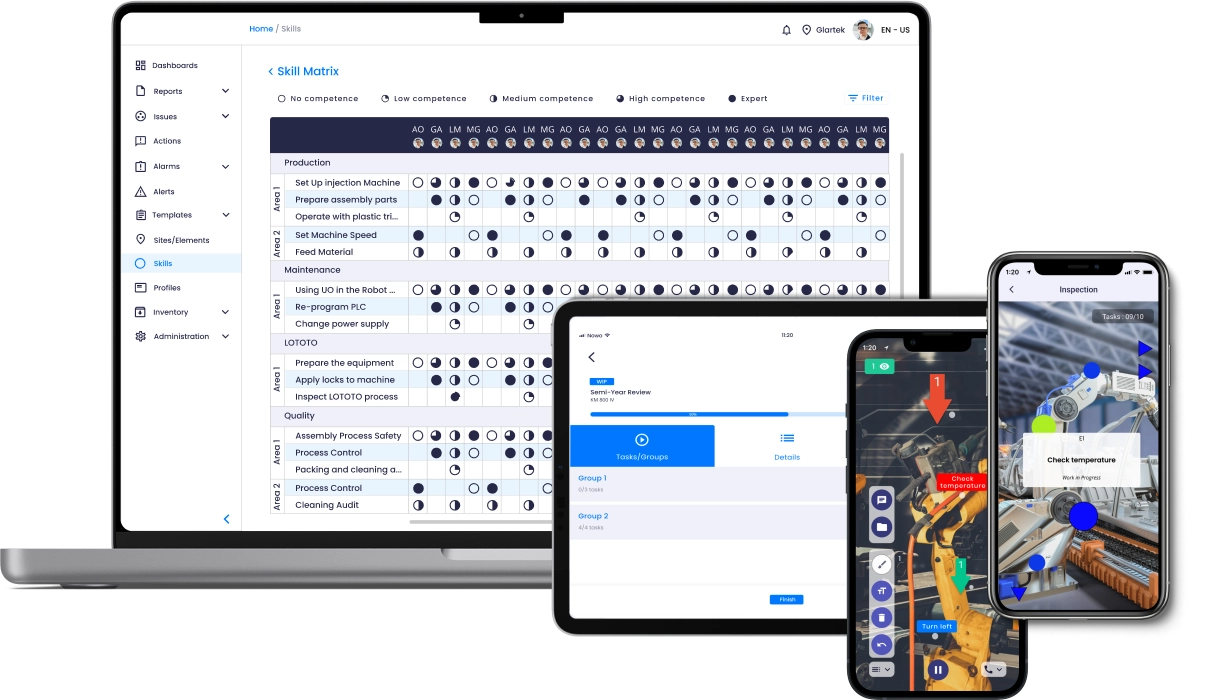 To improve training, the company has digitized their training processes and improved its operational results by implementing the Augmented & Connected Worker platform in their everyday training operations.
Field workers are now connected, having more support, requiring less training time, and having a more autonomous learning curve as their skills are augmented.
At the same time, with this solution managers also increase their team management skills due to the capability of monitoring and gathering information about the execution of procedures.
Step-by-step 2D and Augmented Reality (AR) guides
Contextualised training with Augmented Reality (AR)

 

Monitoring and skill management capabilities
The implementation of digital processes, new mobility tools and Augmented Reality (AR) has provided the industrial recycling leader with the possibility of improve its training methodologies as well as increase their team management skills.
In this way, the company was able to enhance field workers capabilities, reduce training efforts and errors, and guarantee the correct execution of procedures.
First time successful execution rate
Less paperwork during training sessions
Find out all the details on this success story
Fill out the form and download the Case Study for free to learn more about:
The Augmented & Connected Worker technology.

Digital processes to improve safety and efficiency of operations

Improved workers' skills and reduced training

A more efficient team with more shop floor mobility
---