Augment your Industry with a new Reality
---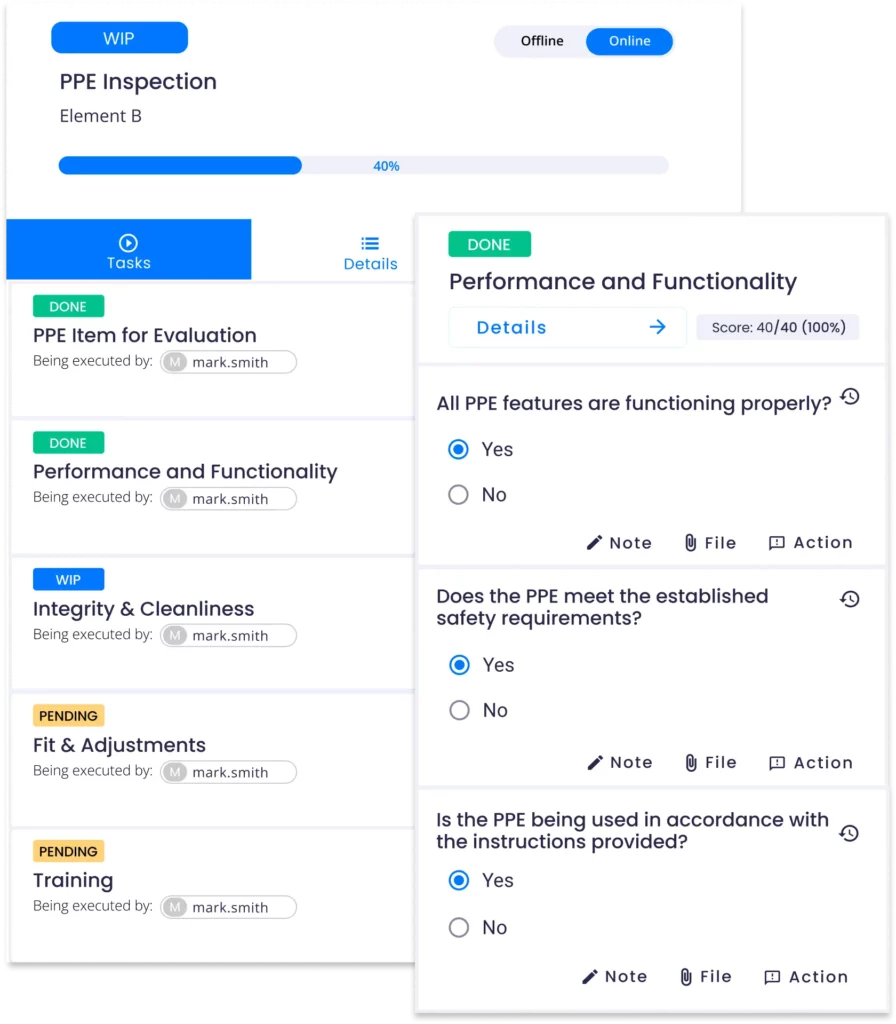 Get your general PPE Inspection template now and import it into the Augmented & Connected Worker platform.
WHAT IS A PPE INSPECTION?
A PPE (Personal Protective Equipment) inspection is a systematic verification of various types of protective gear and equipment worn by individuals in the workplace. Regular PPE inspections are very important to ensure workers' safety and compliance with safety regulations.
The main objective is to ensure that the equipment is safe to use and will effectively protect the user from specific workplace hazards. It also verifies if the equipment is being used properly and if users have been properly trained to handle it.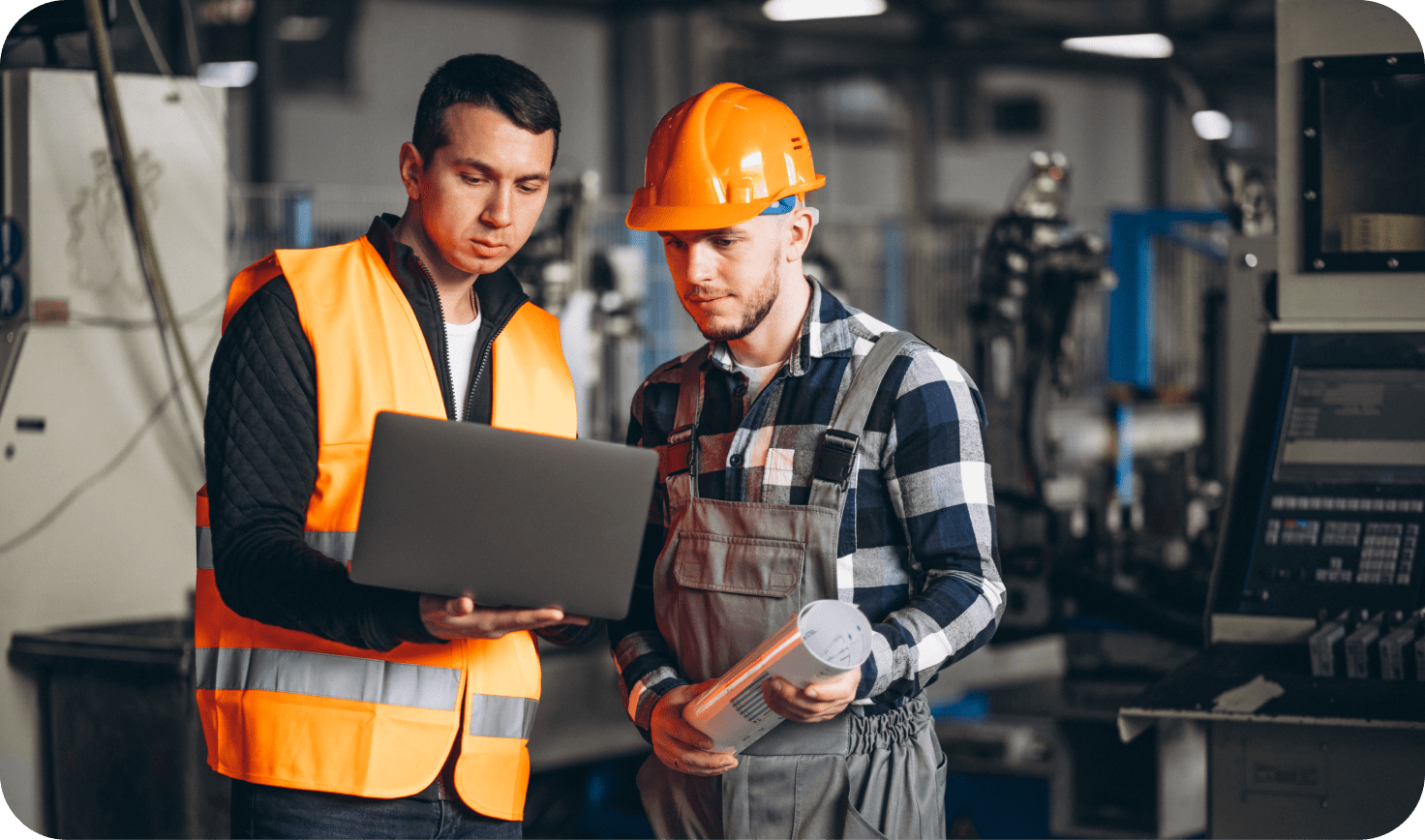 WHAT DOES A DIGITAL PPE INSPECTION PROCEDURE LOOK LIKE?
Digitizing this procedure in the Augmented & Connected Worker platform will reduce your paper usage while streamlining the process. With this solution, you can gather data that can be used to identify patterns, areas of improvement, and potential hazards, leading to more informed decision-making and proactive safety measures. It is also possible to perform real-time reporting, allowing immediately report inspection results and assigning high-priority issues.
Select a specific PPE category.  Within that category you can then select a specific PPE item to evaluate.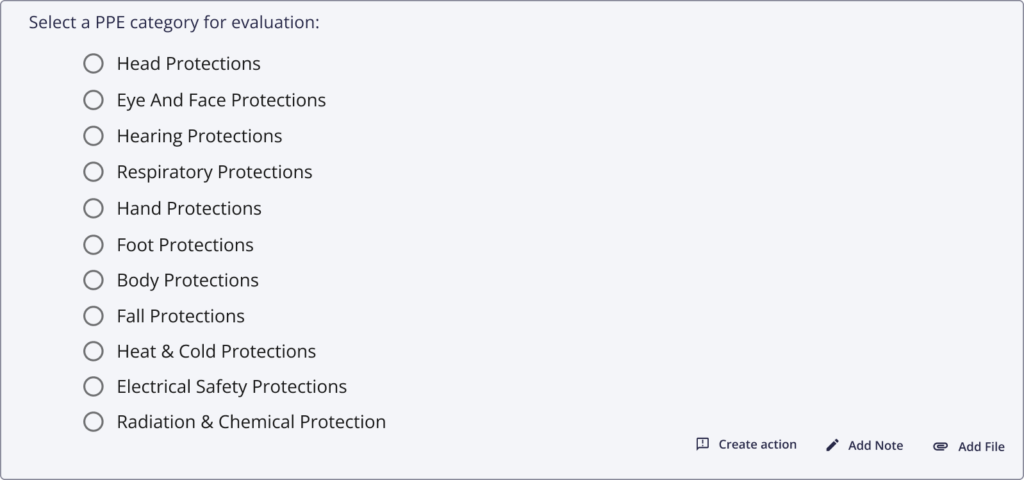 PERFORMANCE AND FUNCTIONALITY
Understand whether the PPE item is working properly and according to standards.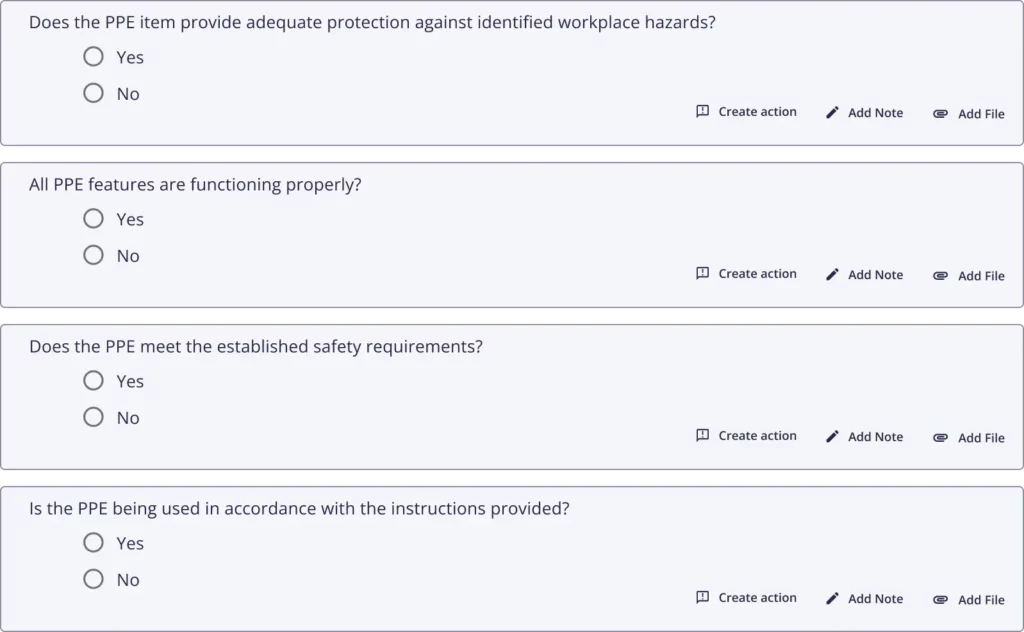 INTEGRITY AND CLEANLINESS
Understand the condition of the PPE item and the cleaning conditions to which it is submitted.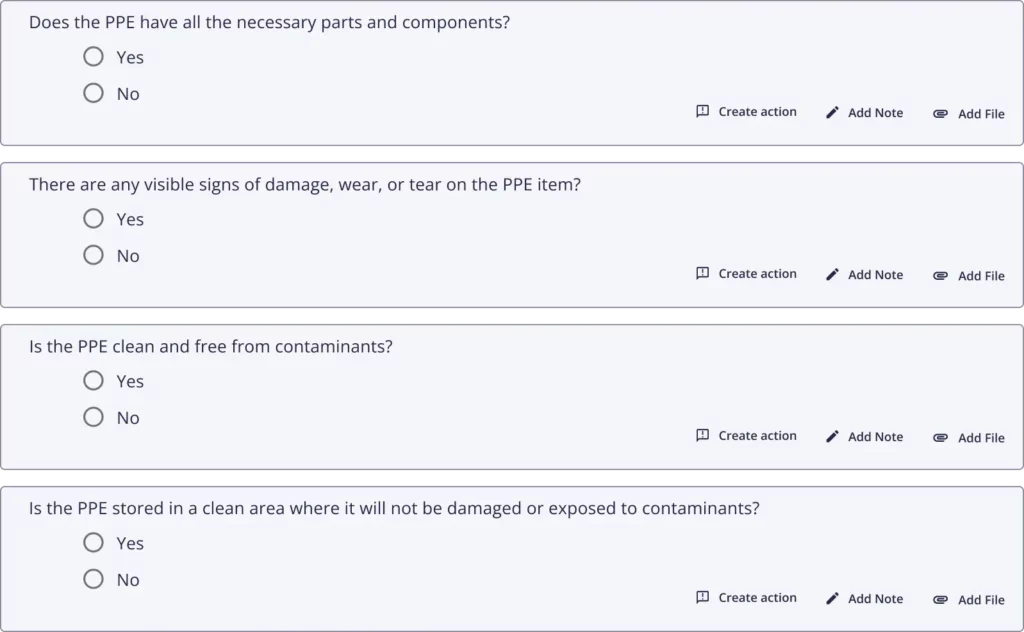 Check if the equipment is well adjusted to the wearer and if it allows him to perform his actions without any problem.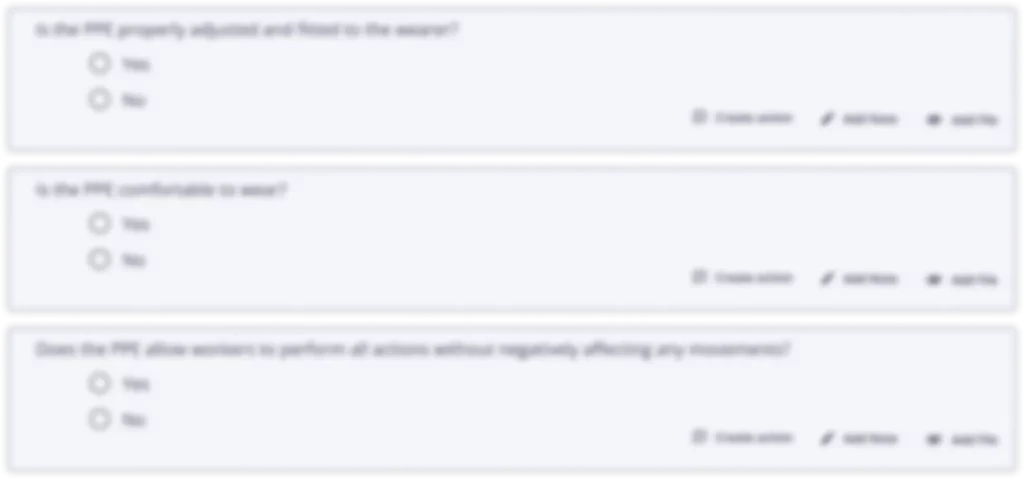 Understand what kind of training users have with that particular type of PPE.

CREATE CUSTOMISED DASHBOARDS & ANALYTICS
Centralize all information to efficiently monitor tasks, create analytical dashboards, and access detailed reports on all your operations.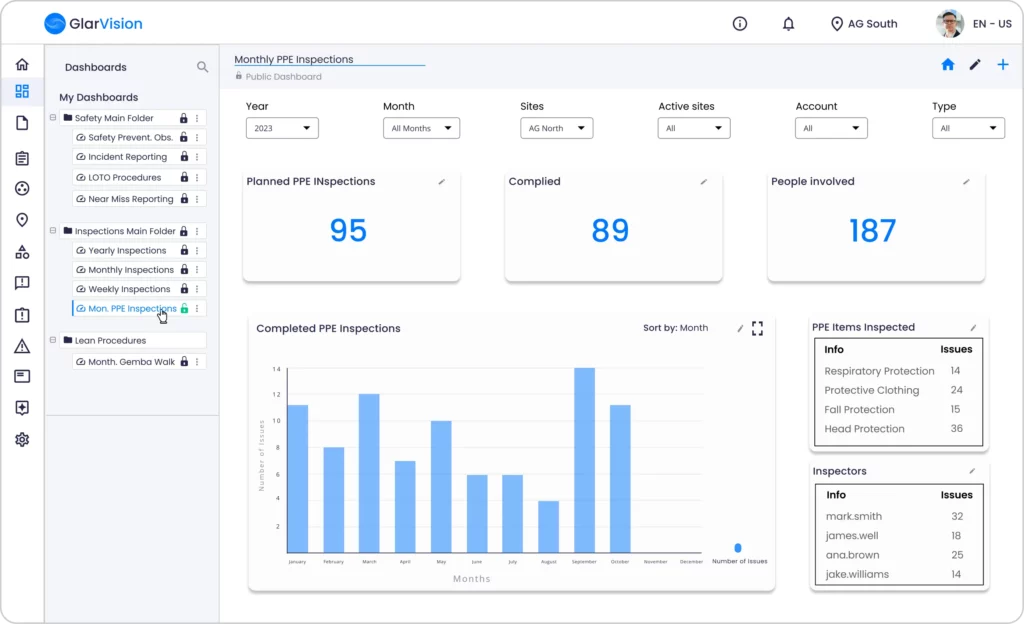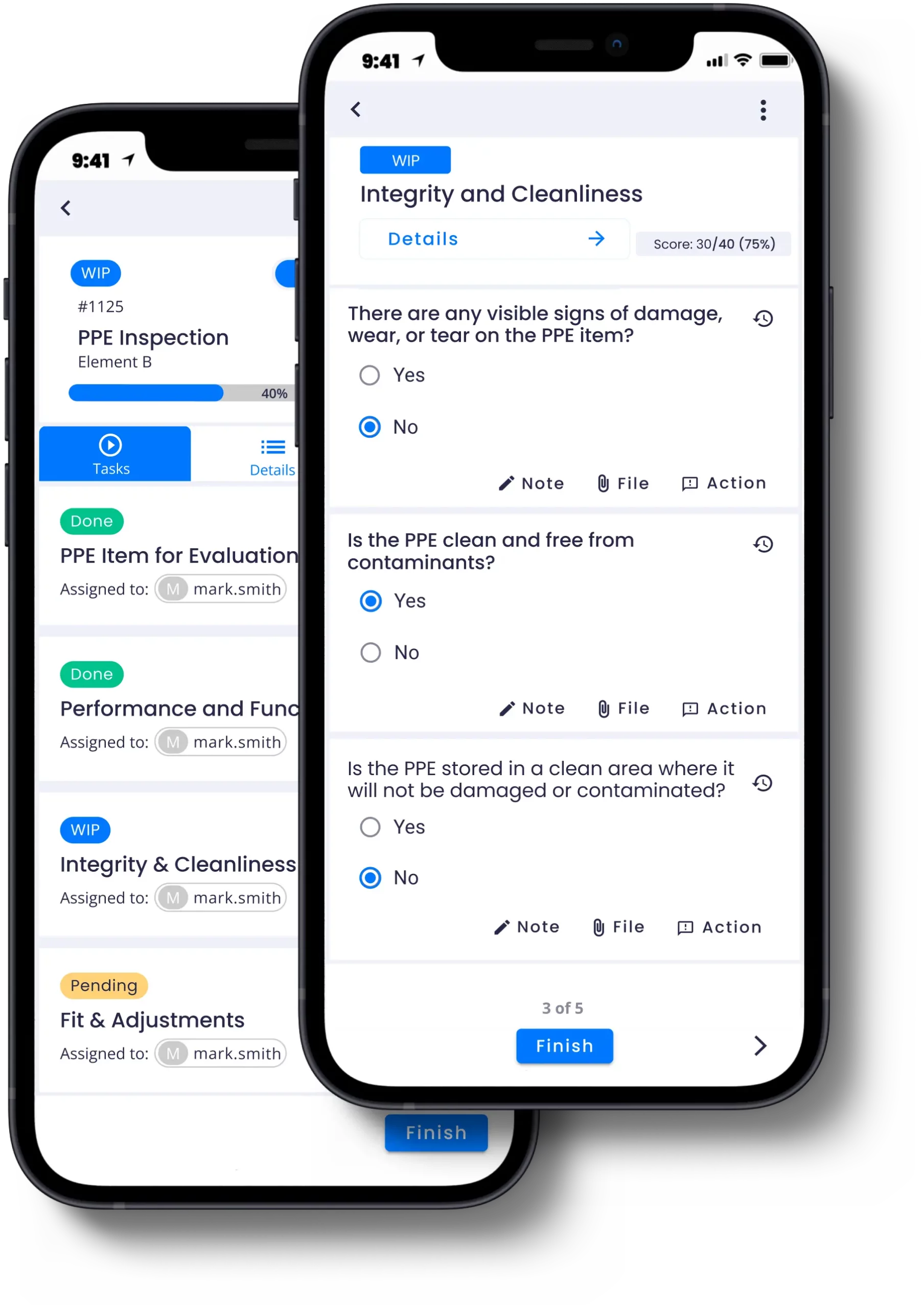 Complete the form to download your copy of the document now!
It's time for you to be part of this new reality
Start your Augmented & Connected Worker journey with us and become the leader of your industry.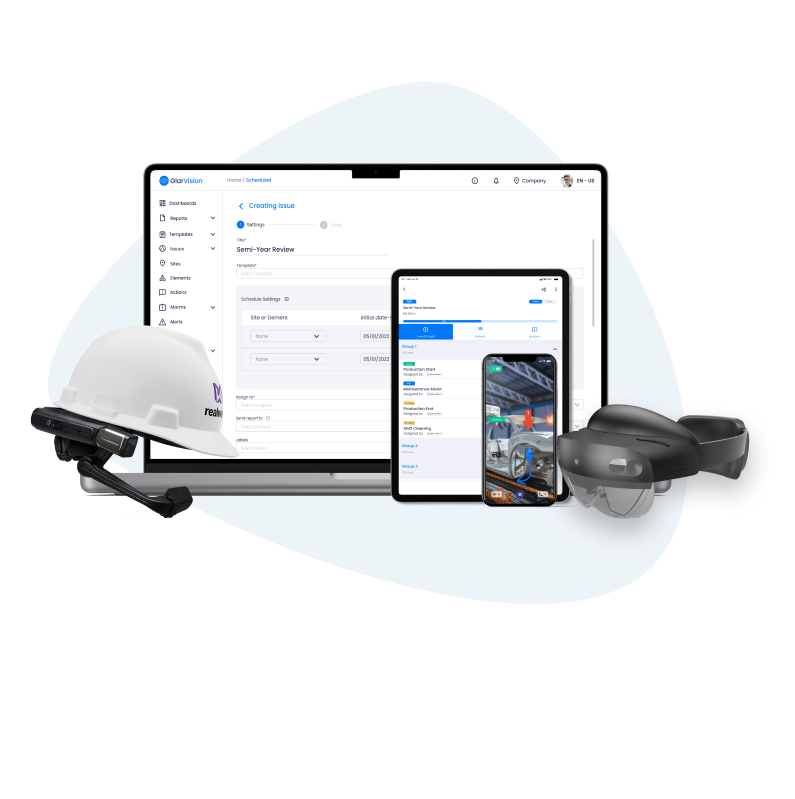 ---
Check out  our Procedures Templates